2 Killed After Small Plane Crashes At Southern California's Torrance Municipal Airport
KEY POINTS
The crash occurred while the pilot was attempting to land the plane
The plane was majorly damaged in the crash, aerial images show
An investigation is underway to determine the cause of the crash and deaths
Two people flying aboard a small plane were killed as it crashed at a Southern California airport in Torrance on Wednesday. The crash came on the heels of the Maryland incident that left two people stuck in a power line tower.
The crash involved a single-engine Arion Lightning, a light-sport aircraft. It occurred around 2 p.m. ET while the pilot was attempting to land the plane at the Torrance Municipal Airport, also known as Zamperini Field, the Federal Aviation Administration said in a statement to CBS News.
The FAA and the National Transportation Safety Board are investigating the cause of the crash, which claimed two lives. The deaths were confirmed to the outlet by the Los Angeles County coroner's office. The identities of the deceased weren't released immediately.
Aerial images from the crash scene showed the small aircraft in a majorly destroyed state in a grassy area adjacent to the runway. Police cars and fire trucks were seen parked nearby, Fox11 reported.
Torrance resident Kevin Conlon was working in a nearby hangar at the time of the incident. He heard a pop but did not hear any other sound that was indicative of the plane having trouble before it crashed, he told Daily News.
Conlon said he went to the scene with a fire extinguisher while the person working with him called 911. Conlon walked up to within 10 to 15 feet of the crash and saw "a pile of plane." But the extinguisher was not needed because the plane did not catch fire, he said.
In a similar incident, a person aboard a single-engine aircraft died after it reportedly burst into flames upon crashing in Banning, California, in November.
According to statistics, nearly half of the aviation crashes that happened between the period of 1983 to 2019 took place during takeoff and landing, the most complex phases for any airplane, regardless of its specifications and size.
By October, the number of non-commercial fixed-wing accidents was down by 1/3 from previous years. From around 1000 crashes per year, the forecast for 2022 was 660, as per a USA Today report. The number of fatalities was also down from 165 to a current forecast of 96.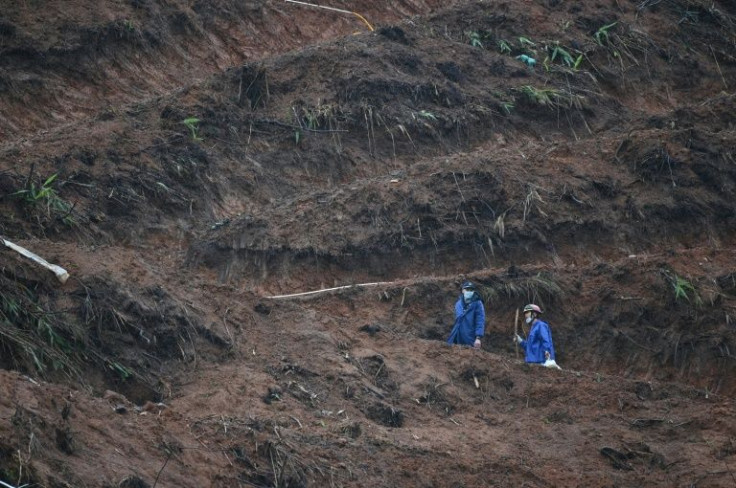 © Copyright IBTimes 2023. All rights reserved.
FOLLOW MORE IBT NEWS ON THE BELOW CHANNELS