Illinois Couple Visiting Family For Thanksgiving Dies In Plane Crash
A couple died after a small plane they were flying crashed in Winston-Salem, North Carolina.
The married couple, identified as Joseph and Patti Kreher from Freeburg, Illinois, was flying a twin-engine Piper PA-30 to the East Coast when it came crashing down along Jeketer Drive off New Walkertown Road, at around 11:15 a.m. Saturday. They were the only passengers onboard at the time of the incident, according to Winston-Salem Journal.
People close to the deceased couple told investigators the two were on their way to visit their family on the East Coast for the Thanksgiving holiday, STLtoday reported. They also revealed that Joseph had been a pilot for several years.
The plane initially took off from St. Louis Downtown Airport in Illinois at 6:27 a.m. Saturday and landed in London, Kentucky, after about an hour and 45 minutes, following a loop around the airport. It was then rescheduled to land at Smith Reynolds Airport in North Carolina at 11:10 a.m. but crashed while circling for a second attempt at landing.
Before the crash, the pilot alerted the control tower at Smith Reynolds Airport that he was experiencing problems with the engine.
"One engine is not making as much power as the other one, we're okay but that's why we had the hesitation," Joseph told the control room, as reported by MyFox8.
Winston-Salem firefighters, police and emergency medical technicians from Forsyth County responded to the crash scene. A hazardous material team also assessed if there was a fuel spill from the crashed plane, Sergeant C.G. Byrd with North Carolina State Highway Patrol noted.
The Krehers were married for 43 years and owned General Machine, a metal fabrication shop south of Belleville.
Susan Harrison-Bailey, living nearby the location of the plane crash, said she heard the plane coming down near the property line with her neighbor.
"I couldn't tell that it was a plane. There was a lot of smoke," Harrison Bailey said, as per Winston-Salem Journal. "I could see it was smashed into the trees. It landed straight up and down."
No injuries were reported from the site of the plane crash.
The Federal Aviation Administration and the National Transportation Safety Board were investigating the matter.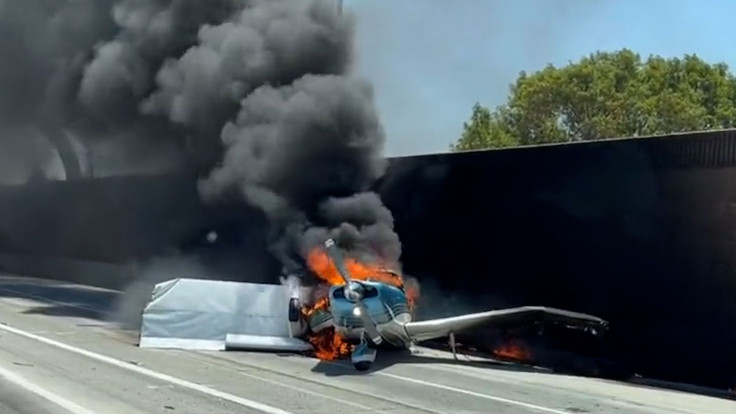 © Copyright IBTimes 2023. All rights reserved.