2 Pet Cats In New York State Test Positive For COVID-19, CDC Confirms
KEY POINTS
Authorities confirmed two cats in New York state tested positive for COVID-19
The cats were the first pets in the U.S. to test positive
There was so far no evidence that pets played a role in spreading the virus
Owners were advised to keep their pets from animals and people outside their homes
Authorities confirmed two pet cats in New York state tested positive for coronavirus. Experts emphasized there was currently no evidence that pets played a role in the spread of the coronavirus.
In a joint statement, the United States Centers for Disease Control and Prevention (CDC) and the U.S. Department of Agriculture (USDA) confirmed two cats in New York state were the first pets in the country to test positive for SARS-CoV-2, the virus that causes COVID-19.
The first cat was tested by a veterinarian after it presented mild respiratory signs. No one from the cat's household had been confirmed to have COVID-19, so it was possible the cat contracted it from either a mildly sick or asymptomatic person in the household, or from an infected person outside the home.
The second cat was also tested after it showed signs of a respiratory illness, but, in this case, its owner had previously tested positive for COVID-19.
The cats were from different parts of the state and were expected to make a full recovery.
Experts had previously advised cat owners to keep their pets indoors if anyone from their household was stick with COVID-19. This was because in the small number of COVID-19 cases in animals, the transmission was likely from human to pet. Such was also the case of a tiger in the Bronx Zoo that tested positive for COVID-19 after possibly being infected by an asymptomatic zoo employee who was "actively shedding" the virus.
That said, even if there have been cases wherein humans likely infected animals with COVID-19, there was so far no evidence the latter could do the same.
"Public health officials are still learning about SARS-CoV-2, but there is no evidence that pets play a role in spreading the virus in the United States," the statement by the CDC and USDA noted. "Therefore, there is no justification in taking measures against companion animals that may compromise their welfare. Further studies are needed to understand if and how different animals, including pets, could be affected."
While authorities were still learning more about the coronavirus in animals, people were advised to let their pets practice social distancing, both from people or other animals outside their home. Recommendations included keeping cats indoors, walking dogs on a leash and avoiding dog parks.
Those households affected by COVID-19 were also advised to minimize their contact with their pets, and, if possible, to have someone else take care of the animals while they were sick. If contact cannot be avoided, then it was important to avoid close contact, to wear face covering, and to wash the hands before and after interacting with pets.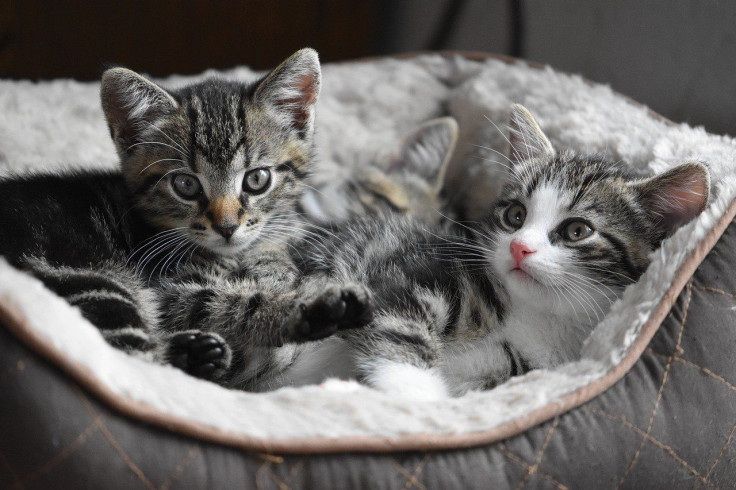 © Copyright IBTimes 2023. All rights reserved.