2 US Merchant Marine Academy Cadets Sue Maersk Over Alleged Sexual Harassment
KEY POINTS
Midshipman-X has been identified now as Hope Hicks
Hicks went public last year about her experience on board a Maersk ship
The second complainant alleged other crew members knew about the harassment but did not intervene
Two female U.S. Merchant Marine Academy (USMMA) cadets have sued Maersk, accusing the shipping giant of failing to protect midshipmen from sexual harassment and sexual assault. The two cadets said they were aboard a Maersk ship as part of the academy's "Sea Year" program when they were sexually assaulted.
In a press release, law firm Sanford Heisler Sharp revealed that the first lawsuit was filed on behalf of a USMMA student who was previously known as "Midshipman-X." The student, now identified as Hope Hicks, alleged "she was the only woman aboard her assigned Maersk vehicle" when she was "raped by one of the ship's top-ranking officers, a man more than 40 years her senior."
The complaint said Hicks confronted the officer but "she was told no one would believe her if she made a report." Hicks has since been suffering from "severe and ongoing emotional distress" due to the trauma she experienced during her 2019 Sea Year program on board a Maersk vessel, the complaint said.
The second complaint was filed on behalf of another female cadet who was only identified as "Midshipman-Y." She alleged that she suffered "extreme sexual harassment, unwanted touching and discrimination" while on board the same Maersk ship Hicks was on two years earlier.
Midshipman-Y's complaint further alleged that the plaintiff was "severely sexually harassed by a crew member who was known to other Maersk officers and crew members as being violent." Crew members and officers were allegedly aware of Midshipman-Y's travails but no one intervened or reported the misconduct.
Late last year, Hicks went public about her experience as a then-19-year-old midshipman. She wrote in a blog post that she knew of "at least 10 young women currently enrolled" at the academy "who were raped during their Sea Year." She accused the vessel's first assistant engineer of raping her but did not name him.
On her official website, Hicks said "the attention my story received and the scrutiny I came under as a result was pretty insane."
In a statement to Insider, Maersk spokesperson Thomas Boyd said the company has "zero tolerance for assault, harassment or any form of discrimination," adding that while it will not comment on ongoing litigation, it takes sexual abuse allegations very seriously.
Maersk has since fired the first and second assistant engineers for being uncooperative in its investigation of Hicks' claims. It is unclear if this first assistant engineer is the same person Hicks was referring to in her lawsuit.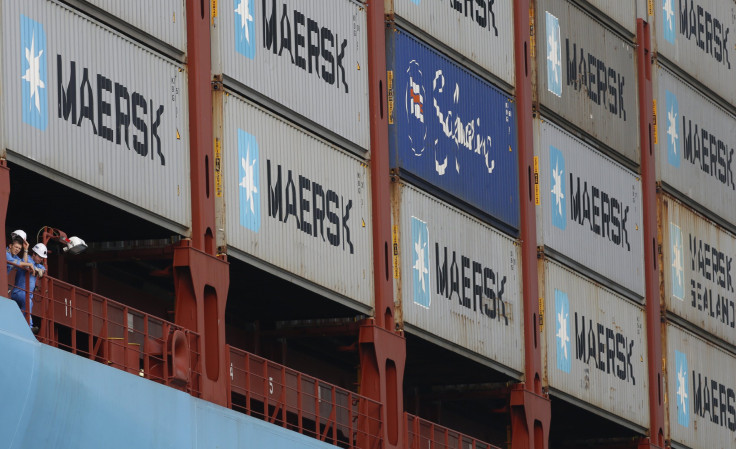 © Copyright IBTimes 2023. All rights reserved.