2013 French Open: Where To Watch Live Online Stream, Preview, Prediction For Rafael Nadal, Novak Djokovic, Roger Federer [First Round Draw]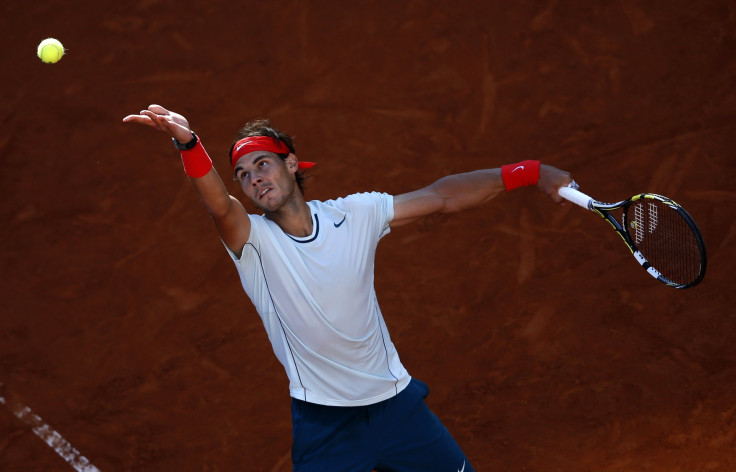 The only question at the 2013 French Open is: Who can beat Rafael Nadal?

The No. 4 player in the world has dominated the tour this year, and is fresh off a victory at the Italian Open where he made quick work of Roger Federer in the final.

It was the sixth singles title this year for the Spaniard, and he is now in line to win his eighth slam at Roland Garros.

Nadal's first round opponent is Daniel Brands, who made the quarterfinals in Munich and the semifinals in Qatar to start the season. Thus far the 6-foot-5 German is 12-9 on the season.

The competition that should be able to stop Nadal is No. 1 ranked Novak Djokovic, who reportedly did not want to talk about his draw in the first half of the bracket with the Spaniard.

Should both advance, they will meet in the quarterfinals. The Serb fell to Nadal in four sets in last year's final. However, Djokovic is one of two players to defeat Nadal this year. In Monte Carlo, Djokovic won in straight sets and a final set tiebreaker.

Djokovic will face second-year player David Goffin in the first round. Out of Belgium, Goffin has slipped slightly from rookie year on the tour, going 7-13 this season.

In the other draws, No. 2 Federer may have the slightly easier road, with No. 6 Jo-Wilifried Tsonga his main competitor in the bottom quarter of the draw. Federer is 9-4 all-time against Tsonga.

Federer will face Spanish 21-year-old Pablo Carreno-Busta, who made it out of the second round of one tournament this year. He advanced to the semifinals in Portugal earlier this month.

ESPN is providing TV coverage, as well as a live online stream at Watch ESPN here.

Prediction: Nadal should run through the tournament for his eighth title.
© Copyright IBTimes 2023. All rights reserved.