2015 Emmy Award Winners Julia Louis-Dreyfus And Allison Janney Reveal How They Really Feel About The Red Carpet
"Veep" star Julia Louis-Dreyfus and "Mom" actress Allison Janney were all smiles during the 2015 Primetime Emmy Awards -- and rightfully so! The talented twosome both walked away from the 67th annual event with a coveted winged statuette, respectively earning awards for Outstanding Lead Actress in a Comedy and Outstanding Supporting Actress in a Comedy.
However, the side-splitting duo did divulge one aspect of the annual ceremony, which honors the best and brightest in TV, that makes them cringe: the red carpet. International Business Times reporter Monica Castillo was in the press room during the ceremonious event where she was able to catch commentary from the stars on how they really feel about strutting their stuff on the iconic carpet.
"Well, speaking for myself, I try to stand up straight, suck it in and not smile too big or not look somber," Dreyfus began to explain the long-list of to-dos that run through her head once she sets foot on the long, red rug. "I don't know. I'll admit it's not my favorite moment. I will admit it. I prefer playing the part as opposed to not."
Janney shared a similar sentiment, acknowledging that actors are held to specific standards when they grace the carpet.
"I know there's a certain way I have to look. I hold it in, I turn it, I stick it. And then when they ask you to move you, [it's like] ugh," the award-winning actress said, letting out a deep exhale. "It's an art form, and we are not models. We are actors."
"Right," Dreyfus chimed in. "Whatever. We do it."
However, the red carpet has become a more inviting place for female entertainers since the #AskHerMore campaign went viral during the 2015 Oscars. The movement was created to have reporters inquire about deeper, more thought provoking questions rather than just the exasperating inquiry about what designer the celeb was wearing.
Amy Poehler's Smart Girls Organization reprised the campaign for the 2015 Emmy awards where celebrities were questioned about career advice, goals and even what songs inspire them and make them feel strong. This allowed the red carpet to become more enjoyable for the artists as they participated in honest and meaningful Q&As instead of worrying whether they were sucking in enough for the camera.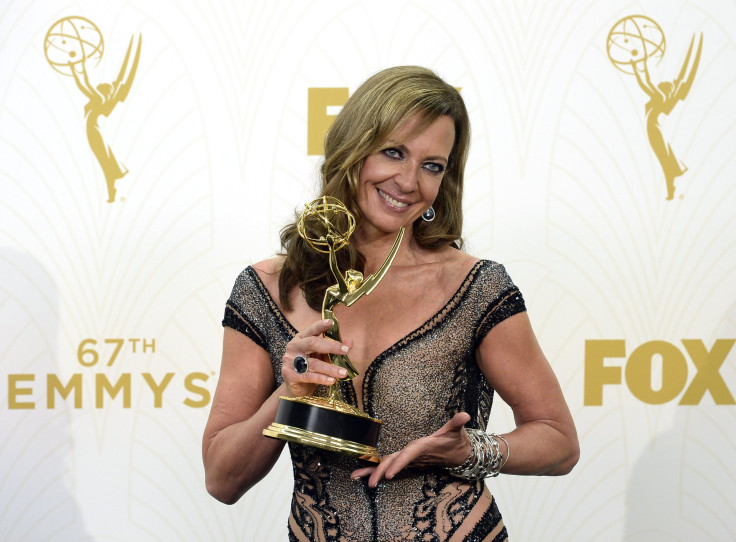 © Copyright IBTimes 2023. All rights reserved.