2018 Grammy Awards: Dave Chappelle, Camila Cabello And 6 Other Politically Charged Comments
The 60th annual Grammy Awards included dozens of performances, award presentations, and, as expected, politically charged comments from music's best and brightest. Relive some of the more memorable statements made by celebrities during the 2018 Grammys on Sunday night, which was held at New York City's Madison Square Garden.
Kendrick Lamar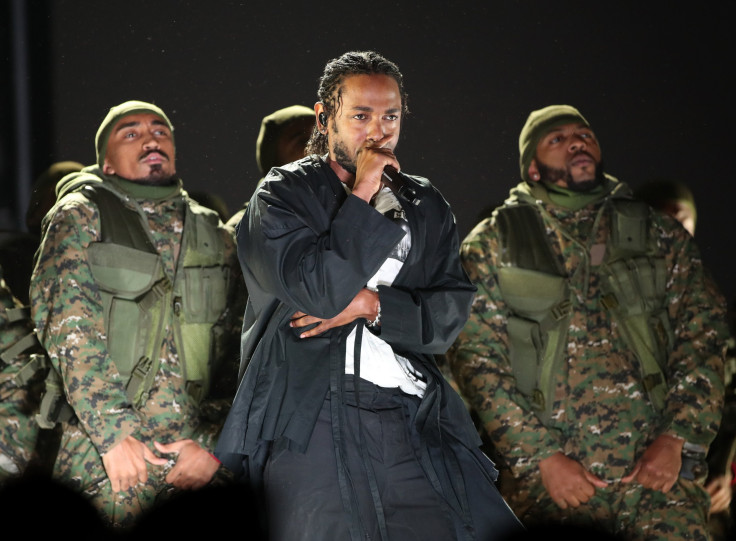 The Grammys kicked off with a highly anticipated performance from the nominated artist. During the opening act, which included cameos from Bono and The Edge, Lamar's dancers marched like soldiers with an American flag in the background. A later scene in the act showed the dancers wearing hoodies and falling to the ground to the sound of gunshot noises.
Kendrick continued to his political comments. While accepting an award he shared his support for rapper Jay-Z. "Jay for president!" Lamar said before exiting the stage.
Dave Chappelle
"I just wanted to remind the audience that the only thing more frightening than watching a black man be honest in America, is being an honest black man in America," comedian Dave Chappelle interjected during Lamar's act.
Joy Villa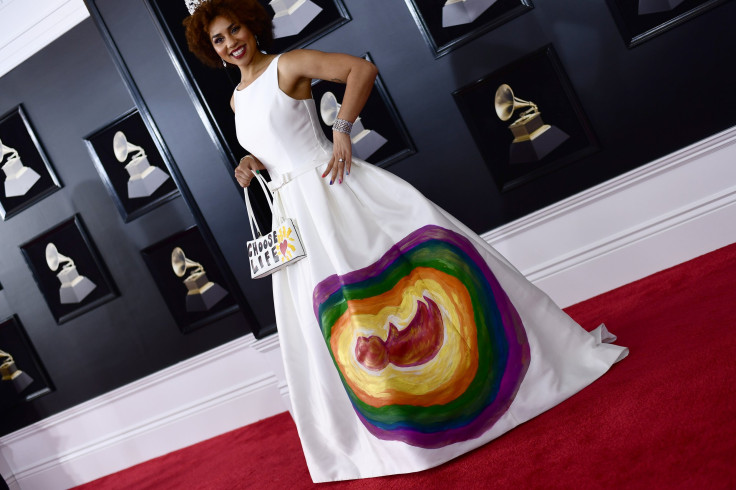 While it didn't happen during the ceremony, singer Joy Villa did share her pro-life stance on the Grammys red carpet. Her dress included a hand-painted baby in a uterus. She also carried a purse that said "choose life." Her show-stopping dress came after she wore a "Make America Great Again" dress to last year's Grammys.
Sarah Silverman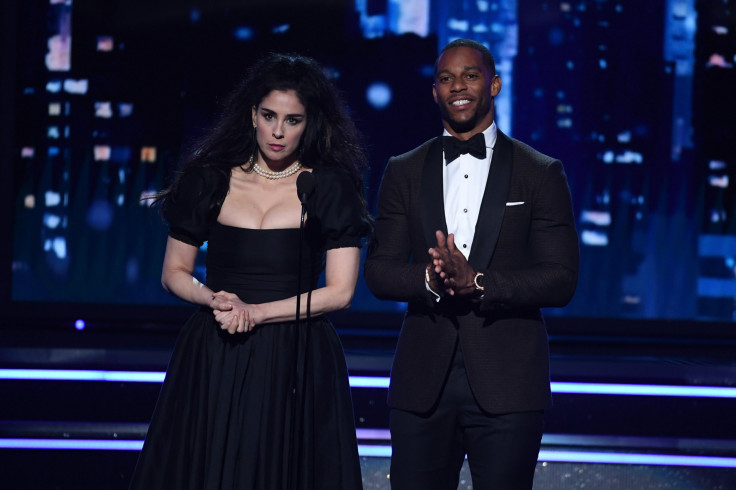 While announcing the performance of "Despacito" alongside Victor Cruz, Sarah Silverman told the audience at home to do their part and vote. When Cruz told her that's not what their segment was about, Silverman had this to say: "Do you want to do. It's no big deal. The world is basically over anyway."
Trevor Noah
"That was amazing," Noah said onstage after Bruno Mars and Cardi B performed. "I love that song. It take me back, like way back, to when Trump wasn't president."
Janelle Monáe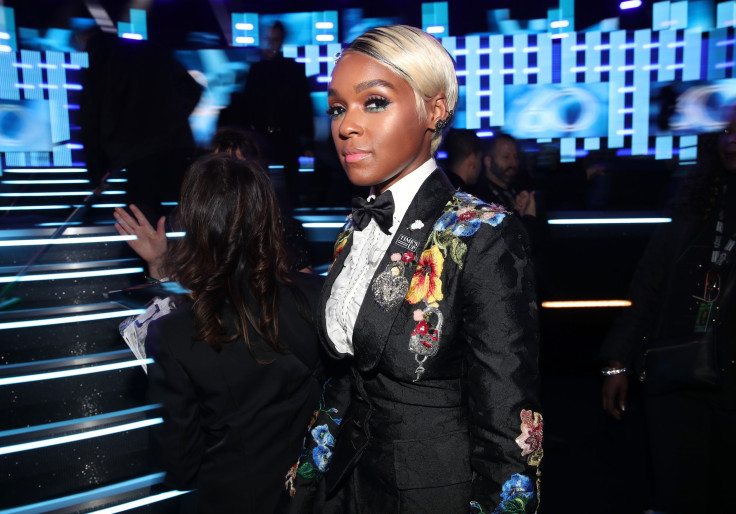 Before Kesha took to the stage to perform, Monáe took a moment to talk about the abuse of power going on in all industries.
"Tonight I am proud to stand in solidarity as not just an artist, but a young woman with my fellow sisters in this room that make up the music industry," Monae said. "We are also daughters, wives, mothers, sisters and human beings. We come in peace but we mean business," she continued to cheers.
"And to those who would dare try to silence us, we offer you two words: Time's Up."
Camila Cabello
Before introducing U2's powerful performance outside the Statue of Liberty, Cabello took a moment to talk about her position on the Deferred Action for Childhood Arrivals policy.
"...This country was built by dreamers, for dreamers, chasing the American dream. I'm here on this stage tonight because just like the dreamers, my parents brought me to this country with nothing in their pockets but hope. They showed me what it means to work twice as hard and never give up and, honestly, no part of my journey is any different from theirs.
"I'm a proud Cuban-Mexican immigrant born in Eastern Havana standing in front of our on the Grammy stage in New York City and all I know is just like dreams, these kids can't be forgotten and are worth fighting for."
James Corden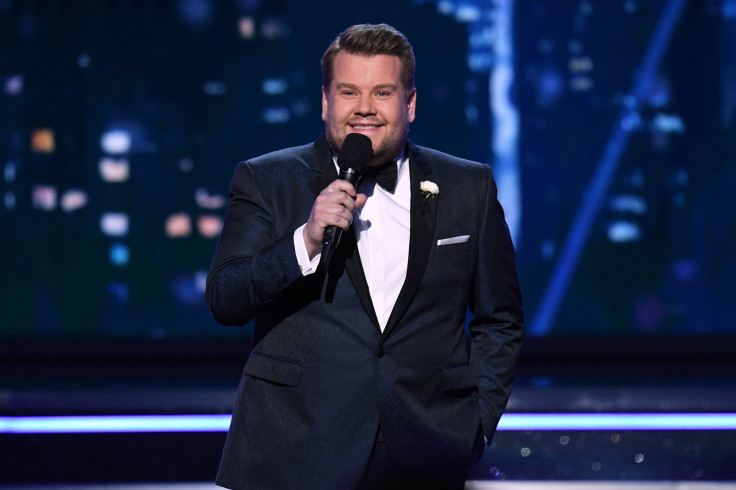 The host acknowledged that each year, the Recording Academy awards the best spoken word album and that past presidents and politicians, including Bill Clinton, Barack Obama and Hilary Clinton, have won the honor.
"We know that our current president does love winning awards and the good news for him is that he might just be the subject of next year's winner," Corden said.
What followed was a skit of different celebrities reading excerpts from Michael Wolff's Trump tell-all "Fire and Fury," pretending to audition for the role of the book's narrator. After cameos from Snoop Dog, Cardi B and John Legend, Clinton appeared to much applause.
© Copyright IBTimes 2023. All rights reserved.