21 Summer Campers Posing For Picture Injured After Deck Collapses At Park
KEY POINTS
A total of 78 teenagers visited the annual church camp
The cause of the deck collapse was not clear
None of the teenagers suffered life-threatening injuries
At least 21 teenage students were injured after a deck collapsed at a summer camp park in Surfside Beach in Texas.
The tragic incident occurred Thursday at around 12:30 p.m. at Stahlman Park in Surfside Beach, a small city on the Gulf of Mexico, about 60 miles south of downtown Houston. None of the teenagers, aged 14 to 18, suffered life-threatening injuries, ABC13 reported.
"At approximately 12:30 p.m. today, a portion of a deck collapsed at Stahlman Park while students from our Cypress campus took a group picture," Bayou City Fellowship said in a statement to KHOU.
A total of 78 teenagers visited the Bayou City Fellowship annual church camp from Cypress, Tomball, and Spring regions of the Houston metropolitan area, according to Brazoria County officials.
The collapse took place when campers from Cypress came together for a group picture. After the collapse, at least five teens were airlifted to a local hospital, while others were also transported to nearby medical facilities for treatment.
"Five were life-flighted to Memorial Hermann in Galveston. Five were driven to St. Luke's for precautionary measures. Nine were taken by ambulance to St. Luke's Lake Jackson," the statement added. "Five were driven to St. Luke's for precautionary measures."
The conditions of those injured in the incident were not immediately available.
"For privacy reasons, we aren't commenting on particular injuries or releasing the names of any involved," the officials said.
The Gulf Coast Regional Blood Center took to Twitter, noting that additional blood was being provided to hospitals caring for patients from the Stahlman Park collapse. The organization also urged people for blood donations to keep supplies up.
The cause of the collapse was not clear. Officials said further updates would be provided as the investigation continued.
The Brazoria County District Attorney's Office and several other agencies responded to the collapse.
"While this is a traumatic event, we are blessed to report that none of the injuries are life-threatening," Bayou City Fellowship said in the statement. "We are thankful for the outpour of concern from our community and ask that the city and surrounding areas keep all that are affected physically and emotionally in prayer."
Ken Wharton said he stayed in a nearby campground about once a month, adding that he saw about 25 people on the deck before it toppled.
"The ambulance started pulling in, six of them," he noted, as per ABC7NY.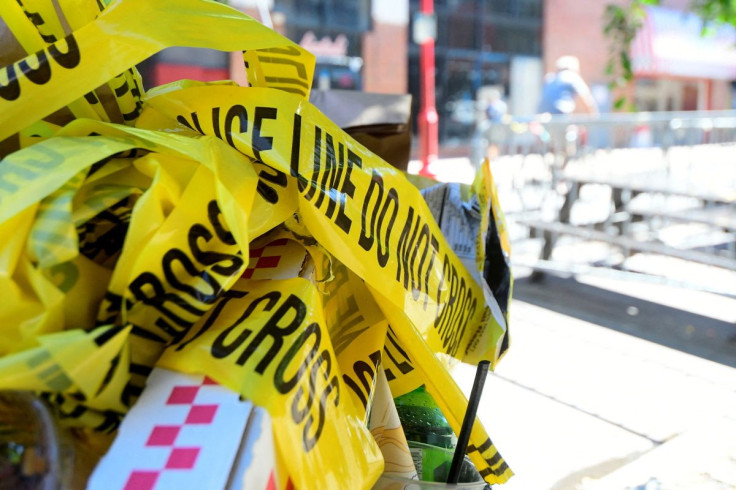 © Copyright IBTimes 2023. All rights reserved.