21-year-old Woman Fatally Stabs Sister In the Heart For Flirting With Her Boyfriend
A woman accused of fatally stabbing her sister in Orlando, Florida, said she committed the murder because the 20-year-old was flirting with her boyfriend.
Fatiha Marzan admitted to plotting the murder of her younger sister, Sayma, because she was trying to steal her boyfriend of five years, according to an arrest affidavit released Monday.
The 21-year-old woman, who stabbed her sister in the heart multiple times, was charged with murder.
The incident occurred at around 4:30 a.m. on Sept. 26. at a residence on Southern Charm Drive in eastern Orlando, according to News 6 WKMG. Orange County Sheriff's Office detectives responded to a 7:30 p.m. call about a possible death and found the victim with stab wounds.
Fatiha told dispatchers that she stabbed Sayma and said at the time that she believes her sibling passed away.
First responders declared Sayma dead about 20 minutes after arriving at the scene.
On being questioned, Fatiha said her sister had been having conversations online with her long-distance boyfriend of five years, the affidavit said.
Witnesses also said Fatiha thought her sister's relationship with her boyfriend was inappropriate.
Sayma and her sister's boyfriend would play a videogame called "Valorant" together and would often talk on the chat channel of the game.
Fatiha, who shared a bed with her slain sister, said she asked Sayma to stop talking to her boyfriend after finding out they had been speaking online for a year. However, Sayma refused to cut contact, according to Fatiha's account.
The older sister said she bought a dagger-style knife set from Amazon after she found that her boyfriend told Sayma he loved her. Fatiha plotted to kill her sister and told investigators she kept the knives hidden for weeks before finally stabbing her, according to Orlando Sentinel.
Fatiha planned to kill her sister at 4:30 a.m. because most of her family members would not be awake at the time. She stabbed Sayma in the heart three or four times.
The older sister also told investigators that Sayma woke up and cried for help at some point during the attack.
Official documents said Fatiha considered ending her own life after fatally stabbing her younger sister but family members convinced her not to.
Fatiha was charged with first-degree murder. She is being held without bond at the Orange County Jail.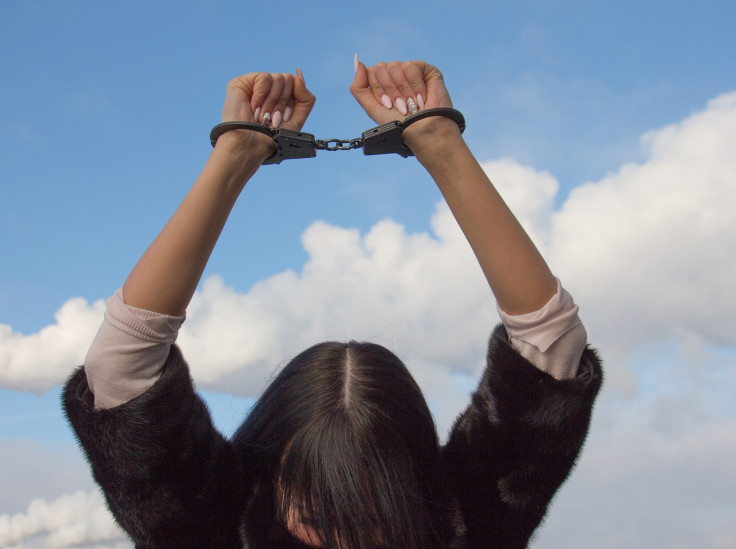 © Copyright IBTimes 2022. All rights reserved.
FOLLOW MORE IBT NEWS ON THE BELOW CHANNELS