3 Arizona Teachers Who Shared A Classroom Contracted COVID-19, 1 Succumbed
KEY POINTS
Three summer school teachers who taught in the same classroom were infected
They followed necessary protocols like social distancing, wearing of face masks and gloves
One of the teachers, who was 61 years old, died
Three summer school teachers in Arizona, who observed recommended safety protocols against COVID-19 while teaching in the same classroom, contracted the virus, with one of them dying from the infection.
Kimberley Byrd, a 61-year-old first-grade instructor at the Hayden-Winkelman Unified School District in Gila County, died of COVID-19. Her husband, Jesse Byrd, told the Arizona Republic that, for him, it felt like a bad dream he cannot wake up from.
Kimberley had previously retired, but she missed the classroom so much she requested school officials to allow her to return to her old job, a request that was eventually granted, Jesse said.
In June, the 61-year-old educator and two fellow instructors, Angela Skillings and Jena Martinez-Inzunza, gathered in one classroom to teach a group of kindergartners and first and second-graders, who watched the teachers online as they did experiments like using Cheetos to show bee pollination. Skillings and Martinez-Inzunza said they wore gloves and masks during the entire session.
The women added they observed social distancing and used hand sanitizers to protect themselves, according to a report by CNN. "We were very careful," Skillings said in an interview with the Republic.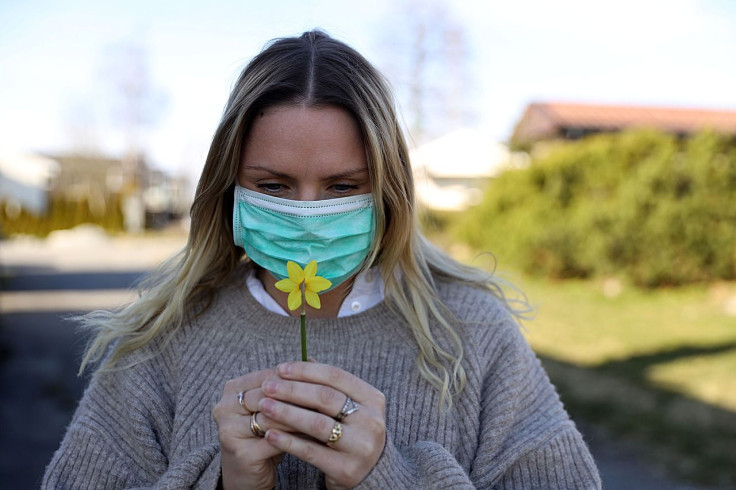 Kimberley, who was already suffering from lupus, asthma and diabetes, was reportedly the first to test positive for coronavirus. On June 26, or less than two weeks after testing positive, she was dead. Her two colleagues tested positive soon after Kimberley did and revealed they were still experiencing complications.
Arizona is among the many states in the United States that saw a recent increase in virus infections. The state reported about 2,537 new cases of COVID-19 on Sunday, July 12, taking the total number to 122,467. Over a third of the total occurred only this month, according to statistics shown by the state's health department.
Another 86 fatalities were also reported Sunday in Arizona, bringing the total deaths to 2,237. On Saturday, July 11, there were 69 deaths due to COVID-19 and 44 on the day before. The highest daily death toll for Arizona so far was 177 fatalities which happened Tuesday, July 7.
Arizona Gov. Dough Ducey said in June schools will reopen not earlier than Aug. 17, adding in-school learning would only start again when it is safe, according to a report by the Republic. On July 9, Kathy Hoffman, the state schools chief, posted on social media that to date, more than 2,000 Arizonans have died from coronavirus infection. "Among those is tragically Kimberley Chavez Lopez Byrd, a first-grade teacher in the Hayden-Winkelman Unified School District," she said.
Hoffman added the dedication of the teachers in serving students should not come at a great price. She also said the state must do more to curb the spread of coronavirus and ensure a safe reopening of classes.
© Copyright IBTimes 2023. All rights reserved.