3 COVID-19 Vaccine Shots Not Enough Against Omicron Variant, BioNTech CEO Says
KEY POINTS
The BioNTech CEO said observing preventive measures could help prevent the spread of the Omicron variant
The new variant now accounts for 73% of cases in the U.S.
Only two U.S. states have yet to report any cases of the Omicron variant
People who have been fully vaccinated and boosted against COVID-19 could still be vulnerable to infections caused by the highly transmissible Omicron variant, the chief executive officer of BioNTech has warned.
Ugur Sahin said that three doses of the COVID-19 vaccine may still be sufficient to prevent people from transmitting the disease. BioNTech is the German company behind the mRNA vaccine produced by Pfizer.
"We must be aware that even triple-vaccinated are likely to transmit the disease…It is obvious we are far from 95 per cent effectiveness that we obtained against the initial virus," Sahin told the French publication Le Monde, which published the interview Monday.
However, Sahin said early data from South Africa's Discovery Health and the U.K.'s Public Health England gave them reassuring information.
Last week, preliminary data from the U.K. suggested that a third dose increases vaccine efficacy to 70%, up from 20% to 40% efficacy after the second dose.
A recent study published by researchers from the Imperial College London dropped the rate of protection after two doses to between 0% and 20% but increased efficacy to between 55% and 80% after a booster dose.
"This study provides further evidence of the very substantial extent to which Omicron can evade prior immunity given by both infection or vaccination. This level of immune evasion means that Omicron poses a major, imminent threat to public health," Prof. Neil Ferguson from Imperial College London said in the study.
Sahin urged people to get tested for COVID-19, as well as observe other preventive measures such as mask-wearing to combat the rapid spread of the new variant.
His warning comes as the Omicron variant, first discovered in South Africa in November, is now the dominant strain of coronavirus in the U.S. The variant accounted for 73.2% of new infections recorded last week. Omicron has now displaced the Delta variant, which currently accounts for only 26.6% of new cases, according to data from the Centers for Disease Control and Prevention.
Only two states -- Oklahoma and South Dakota -- in the U.S. have yet to report any cases of the Omicron variant.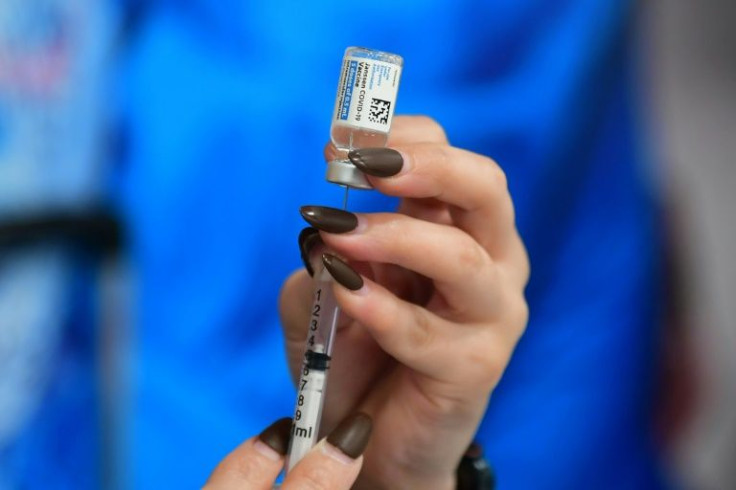 © Copyright IBTimes 2023. All rights reserved.
FOLLOW MORE IBT NEWS ON THE BELOW CHANNELS