3.6-Magnitude Earthquake Hits Los Angeles, Sending Twitter Into Frenzy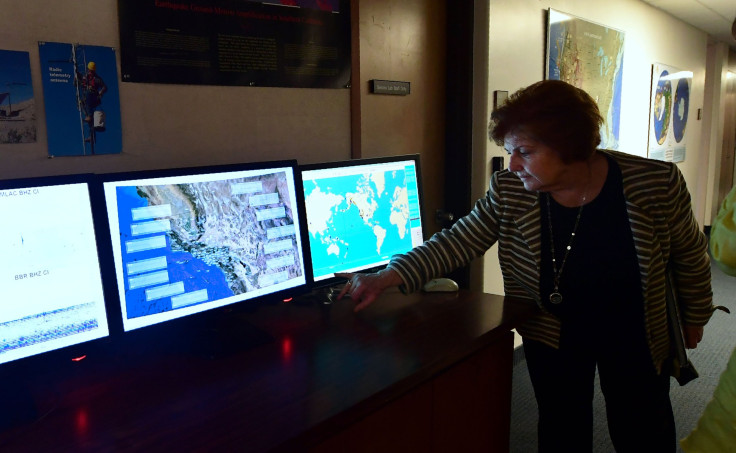 A 3.6 magnitude earthquake struck just north of Westwood, Los Angeles, on Monday at 11:20 p.m. PDT (2:20 a.m. EDT Tuesday), according to the United States Geological Survey.
The earthquake was centered about 4 miles north of Westwood with a depth of approximately 6 miles.
Though there were no reports of damage yet, people throughout Los Angeles reported to have felt the tremors. A few minutes after the earthquake, people took to their Twitter accounts to share their experience of the quake.
Actress Ashley Tisdale immediately tweeted: "Ok I'm awake. Just felt that #earthquake."
Reality star Kim Kardashian also tweeted, "Literally jumped out of bed so fast. I'm so scared of earth quakes. I hope I can fall back asleep tonight."
Comedian Lilly Singh was also quick to respond and had a witty take on the situation. "'I hope that Earthquake was gluten free.' - Los Angeles," she wrote.
Here are a few more reactions on Twitter from other people.
Meanwhile, the tremors jolted the memories of many to a study by the U.S. Geological Survey that recently predicted that Southern California could be overdue for a major earthquake along the Grapevine north of Los Angeles, the Los Angeles Times reported.
The research found that earthquakes are likely in the area every 100 years, with the last major event taking place 160 years ago. That calamitous geological event ruptured 185 miles of the San Andreas fault.
The land on either side of the fault has been pushing against the other at a rate of more than 1 inch a year since 1857, the researchers said. This accumulating energy, they said, will be suddenly released in a major earthquake, when the land along the fault would move by many feet.
"Longer gaps have happened in the past, but we know they always do culminate in a large earthquake. There's no getting out of this," said USGS research geologist Kate Scharer.
In the wake of the study, seismologist Thomas H. Jordan spoke about envisioning an app to check when the chances of a major earthquake in California rise, according to an LA Times report on Sept. 11.
Jordan, director of the Southern California Earthquake Center, clarified the app would not necessarily predict earthquakes as it is next to impossible to do so, however, it would definitely help scientists to closely inspect when moderate quakes strike in seismically sensitive spots, especially next to the San Andreas fault.
"I think that the age of seismic weather forecasting is upon us," Jordan said.
"Now, we can't make the kind of detailed predictions that meteorologists can make," Jordan said. "But it's not like we know nothing. We do know something…. In my view, you want the public to know everything the seismologists know, and we can basically give you a forecast on a weekly basis or a daily basis."
The reports also said that small tremors as these also increase the risk of unleashing the San Andreas fault with a magnitude 7 or greater earthquake.
© Copyright IBTimes 2023. All rights reserved.
FOLLOW MORE IBT NEWS ON THE BELOW CHANNELS