37-Year-Old Mother Charged With Murder After Daughter Dies Of Drug Overdose
KEY POINTS
14-year-old Haylee Wood died in February from a drug overdose
Teen's mom was accused of providing methamphetamine, fentanyl-laced heroin to her
She also gave the same drugs to a juvenile relative
A mother in North Carolina faces murder charges after her daughter died of an apparent drug overdose.
Authorities said Tuesday that criminal charges against 37-year-old Nancy Kellum have been upgraded to murder after her 14-year-old daughter, Haylee Wood, died from a drug overdose nine months ago, the Onslow Sheriff's Office told WITN.
Kellum, who is accused of providing methamphetamine and fentanyl-laced heroin to her daughter, also allegedly gave the illegal substance to a 12-year-old relative, the news portal added.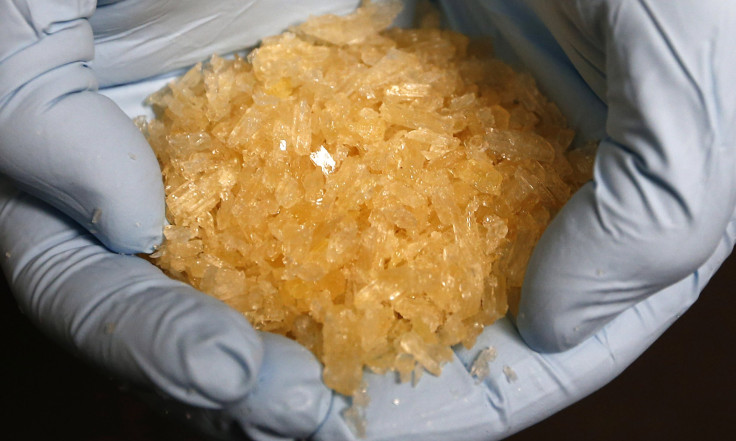 Deputies said the crime happened on Feb. 15 at a home in Midway Park. Officers performed "lifesaving efforts" on Wood, but were unsuccessful and the girl was later declared dead, according to Crime Online.
Autopsy results provided by the medical examiner indicated that Wood, a ninth-grader from White Oak High School, died from a lethal combined overdose of Fentanyl, heroin, and methamphetamine.
A warrant for Kellum's arrest for one open count of murder was obtained on Nov. 2. She surrendered herself to Onslow Sheriff's Office and was transported to the Onslow Detention Center under no bond, said WNCT9.
Kellum was previously charged with three counts of felony child abuse inflicting serious bodily injury and was held on a $300,000 bond. The upgraded murder charge removed her bond.
Kellum is scheduled to appear in court again later this month, but it is not clear if she has retained an attorney.
Details on the juvenile relative Kellum is accused of giving drugs were not immediately available, Knewz reported.
In December 2019, a Pennsylvania mother pleaded no contest after she was charged with the murder of her 3-year-old daughter. 30-year-old Brittany Higgins was sentenced to 10 to 20 years in prison after entering her plea following the death of Logan Starliper in January 2018. The Associated Press said the toddler died of "mixed drug toxicity" where methamphetamine and an "opioid used to treat drug addiction" were found in her body.
In another case that took place in February 2019, 15-year-old Tyler Peck was found dead at his mother's home, which BBC described as a "drug binge." A post-mortem examination on Peck discovered a "very high" level of gabapentin on the victim's body, as well as 0.15mg per liter of morphine in his blood. His mother, 35-year-old Holly Strawbridge was later sentenced to 10 years in prison after she was found guilty of supplying drugs to Peck, who also had codeine, MDMA, MDA, diazepam, and alcohol in his blood, said BBC in another article.