$3,900 Coffin In Jungkook's 'Seven' Music Video Reportedly Sells Out: 'ARMY Power'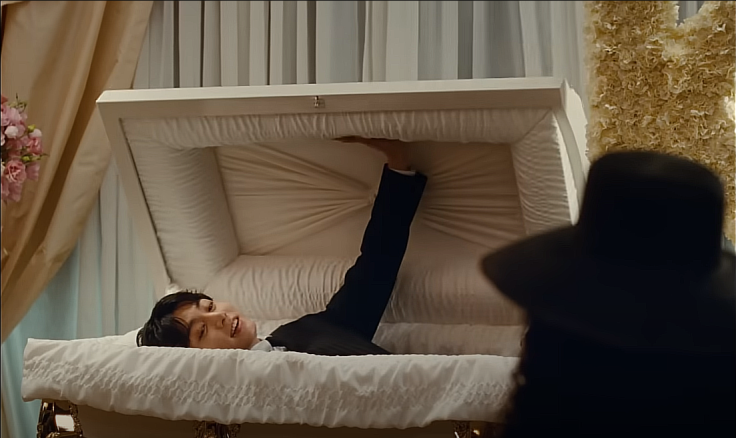 KEY POINTS
Jungkook dropped the official music video of "Seven" in July
The K-Pop artist used a coffin in some scenes of the music video
The featured coffin has since been selling out due to BTS' fans
BTS member Jungkook proved that his pulling power is unmatched after fans flocked to sell out the funeral coffin he used in the official music video of his solo single "Seven."
Last month, the 25-year-old South Korean artist dropped the music video for his new track, featuring rising South Korean actress Han So-hee. The concept of the video centered on expressing his dedication to love a person "seven days a week," even through the tough times. At one point, Jungkook was seen lying in a coffin before rising from the dead.
Interestingly, fans — known as ARMYs — were able to find the shop where the featured coffin was being sold and even purchased the item.
The coffin is already sold out, per local media outlets, despite its hefty price of KRW 5 million ($3,907). The alleged owner of the shop also recently took to TikTok to share that the item had been "selling like wings" since the release of Jungkook's music video.
Following the news, fans expressed their mixed reactions toward the incident. Though some fans were impressed by Jungkook's pulling power, others found it weird that it would reach the point of selling out a funeral coffin.
"Insane! What would young ARMYs do with coffins, [laugh out loud]? Store them," one user quipped on Twitter.
Another commented, "Wait what, the coffin that Jungkook used in his music [video] officially SOLD OUT! [What the h—l]? ARMYs are a whole new level of devoted."
"Kinda weird," a third user said on a famous South Korean online forum site, while another wrote, "The design is pretty, so I guess they can use it as a storage space or a chair, [laugh out loud]."
"The coffin in Jungkook's mv is sold out! This fandom scares me sometimes," a fifth user said.
Another questioned, "And what will be the purpose of buying the coffin?? It's not like you are buying the actual coffin that Jungkook laid in."
"I guess they can use it tens of years later LOL. They can write in their will in advance and ask to be put in there when they die," a different user suggested on theqoo.
Jungkook recently made his official solo debut with "Seven," which quickly ranked No. 1 on three major music charts on Billboard: Hot 100, Global 200 and Global (excluding United States). The singer also earned music show wins in South Korea from Mnet's "M Countdown" and SBS's "Inkigayo."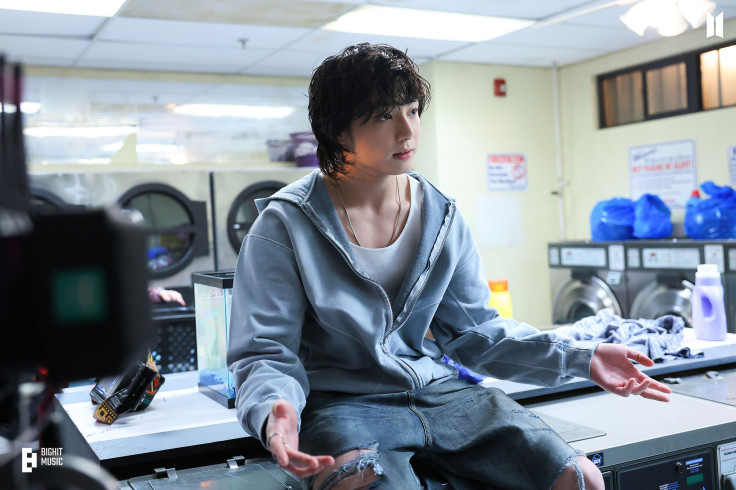 © Copyright IBTimes 2023. All rights reserved.