Jungkook Accidentally Reveals Information About BTS V's Solo Album During His Weverse Live‬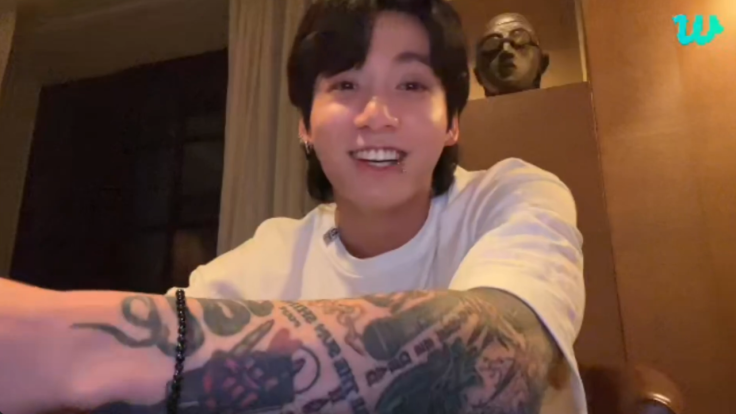 KEY POINTS
BTS member Jungkook recently went live on Weverse
Jungkook said he has already listened to the songs on V's upcoming album
BigHit Music has yet to confirm further details about V's official solo debut
BTS member Jungkook is making rounds on the internet after making a clueless mistake that might get him in trouble with his longtime label, BigHit Music.
On Wednesday, the 25-year-old South Korean artist went live on Weverse again to interact with the fans — known as ARMYs — and listen to some of their song requests. But while reading over millions of questions and messages, he accidentally revealed one thing that has yet to be officially confirmed: his bandmate V's solo album.
Twitter user @taekookalbum immediately uploaded a clip from Jungkook's livestream, along with an English translation detailing some information he leaked about the 27-year-old "Christmas Tree" singer's upcoming record.
"Did I listen to Taehyung 'hyung's' album already?" the "maknae" or youngest member of BTS read the question out loud. Cluelessly responding, "Did the news go out already? I did hear a couple of songs. He's good, they're good. I heard them already," before laughing.
Though not included in the clip, other Twitter accounts claimed that Jungkook teased the viewers, saying, "I listened to them first."
Following the revelation, fans went wild on social media, expressing how excited they were that "KTH1" — which stands for Kim Taehyung's first album — was indeed happening soon. Some even admired Jungkook and V's friendship since they got to listen to each other's songs first.
"Of course, he was the first one to listen to it. Taehyung was the first person [whom] he shared 'Seven' with, too," one user commented on a post from the Twitter fan account @haruharu_w_bts.
Another wrote, "Spoiler I love the most."
"I'm shaking finally Taehyung's album is coming," a third user said.
"Yeah, we know you got your privileges, no need to brag about it," a fourth user quipped.
Another commented, "There's actual music [oh my gosh]."
"You mean to tell me [KTH1] actually exists?" a sixth user stated.
"THE BTS PRIVILEGE OF COURSE," a seventh user added.
Reports previously circulated that V — real name Kim Taehyung — has been preparing for the release of his first solo album since last year, which will allegedly drop by the third quarter of 2023. However, BTS' agency did not confirm or deny the claims, only saying a brief statement: "We will reveal more details once the schedule is confirmed."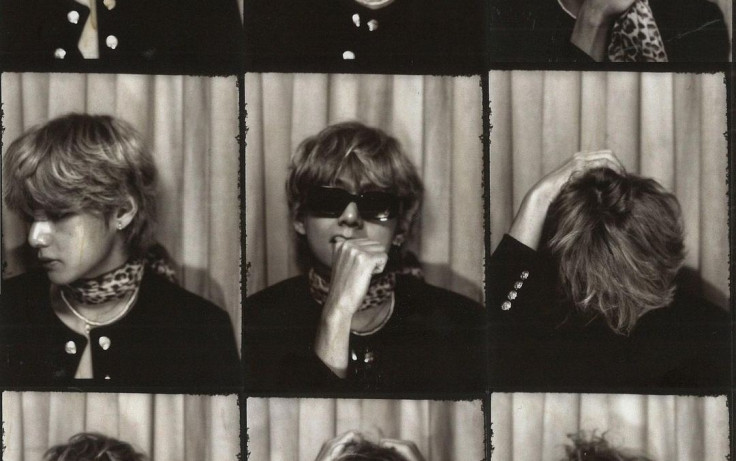 © Copyright IBTimes 2023. All rights reserved.