BTS' Jungkook Shares New Perilla Oil & Noodle Recipe That Is Less Salty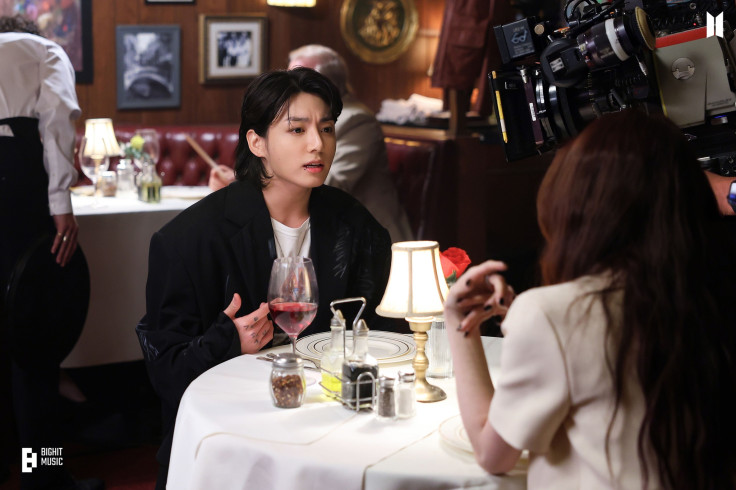 KEY POINTS
Jungkook previously shared his "makguksu" recipe on Weverse in April
He shared a minimal revision to his perilla oil and noodle recipe via Weverse
Jungkook is the most active BTS member in the online community
Jungkook took to Weverse – an online community where artists can interact with fans – to share an update on the "makguksu" (buckwheat noodles) recipe he presented during a Weverse live broadcast in April.
On Monday, the most active BTS member on Weverse shared his latest "makguksu" recipe, saying, "Oh, I made perilla oil and noodle a little bit differently, and this is better."
Before enumerating the ingredients and the procedure, Jungkook said, "Well, it's not that different from before though."
One noticeable change in his recipe was the amount of perilla oil he used this time. In his update, he just used 3 spoonfuls of perilla oil instead of four.
The rest of the measurements of the other ingredients remained the same: 1 spoonful of Buldak sauce, 1 spoonful of Buldak mayo sauce, 2 spoonfuls of Cham sauce and 1 egg yolk.
Like what he shared on his previous Weverse Live, fans who wish to recreate his "makguksu" recipe can add onions, crushed garlic, or red pepper powder, depending on their preference.
After that, the seaweed flakes must be placed as toppings. It shouldn't be added to the sauce, according to him.
He also noted that the buckwheat noodles must be eaten after making them as cold as possible. Just put the noodle in ice water, rub it and squeeze the water out, he said.
Jungkook shared that his recipe is good for two servings (200g) and claimed it's even more delicious this time.
In related news, Jungkook shared the recipe for his go-to snack, "Bulguri," last March via a Weverse post. After sharing the recipe on the platform, it became the hottest food trend among Gen Z fans at the time.
Jungkook's "Bulguri" recipe was a noodle dish made of two ingredients: Nongshim's Neoguri Ramyun and Samyang Food's Buldak Spicy Chicken Stir Fried Noodles.
After Jungkook's recipe went viral, South Korean food and beverage company Nongshim immediately filed a trademark for the name of the youngest BTS member's noodle recipe, AllKpop reported.
Addressing the trademark filing, Nongshim said in a statement obtained by AllKpop, "We applied for the purpose of protecting the trademark of Neoguri to prevent indiscriminate commercial use since it became a hot topic after BTS' Jungkook introduced it himself."
The instant-noodle brand explained that it had no intentions of releasing a "Bulguri" product.
Jungkook is currently the most active BTS member on Weverse. After deleting his Instagram account in February, Jungkook has been doing live broadcasts on Weverse to interact with ARMYs at random times.
So far this year, the youngest member of BTS has done live broadcasts while cooking, eating, drinking, singing, sleeping, watching fan videos, folding the laundry and playing with his dog Bam, among many others.
He also posts on Weverse frequently to share random updates – recipes included – from his day.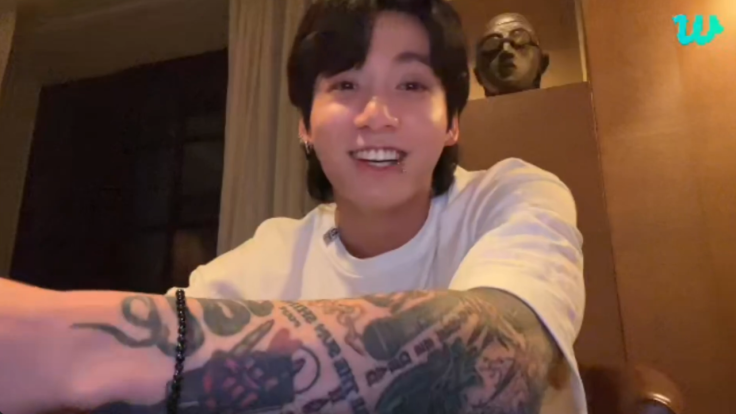 © Copyright IBTimes 2023. All rights reserved.