4 Family Members, Including 8-Month-Old, Found Dead After Being Kidnapped By Gunman
KEY POINTS
A farm worker discovered the bodies 'during the course of his job duties,' police said
The 8-month-old baby, her parents and her uncle were kidnapped Monday morning
A person of interest, who attempted to end his life, currently in police custody
The search for four members of an Indian-origin family, including an 8-month-old girl, who were kidnapped earlier this week from Merced County in Northern California, came to an end after a farm worker discovered their bodies in a remote farm area.
A "person of interest" was taken in custody for his suspected involvement in the kidnapping at a Merced County business, NBC News reported.
The deceased victims were found "relatively close together" in an "extremely rural farm area" Wednesday evening, Merced County Sheriff Vernon Warnke said in a statement.
The farm worker made the grim discovery around 5:30 p.m. local time "during the course of his job duties," Warnke added, according to CBS News.
"Tonight our worst fears have been confirmed. We found the four people from the kidnapping and they are in fact deceased," Warnke said.
The victims — 8-month-old Aroohi Dheri, her mother, 27-year-old Jasleen Kaur, her father, 36-year-old Jasdeep Singh, and her 39-year-old uncle, Amandeep Singh — were taken against their will from the family's trucking business on South Highway 59.
The "person of interest," 48-year-old Jesus Manuel Salgado, tried to end his own life and was admitted to the hospital in critical condition.
Before the bodies were discovered, officials held a news conference Wednesday morning where surveillance footage of the victims' kidnapping was shown.
The video captured Jasdeep having an encounter with the armed suspect before they walk into the business just before 9 a.m. Monday. The suspect was carrying a trash bag and was seen pulling out a firearm as he entered the business.
The footage goes on to show Jasdeep and Amandeep exiting the business with their hands tied behind their backs. In the video, the gunman escorts them into the back of a truck before re-entering the business to get Jasleen and the baby.
The investigation kicked off when the Merced County Sheriff's Office received a report about a 2020 Dodge Ram, registered in the name of Amandeep, set ablaze on a rural road in Winton on Monday morning.
The search for the four abducted victims eventually began.
The sheriff's office said an ATM card belonging to one of the victims was used at a bank in Atwater on Tuesday, according to CNN. However, investigators found that the person at the ATM was not the person of interest in custody.
"Investigators obtained the surveillance photo of a subject making a bank transaction where the person is similar in appearance to the surveillance photo from the original kidnapping scene," the sheriff's office said.
Salgado currently remains in custody but has not yet been criminally charged in the case.
The sheriff's office said they still have not found a motive behind the kidnapping of the four family members.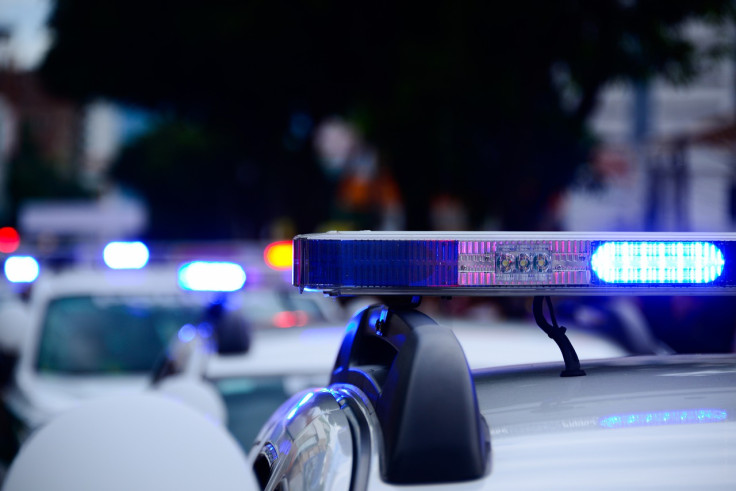 © Copyright IBTimes 2022. All rights reserved.
FOLLOW MORE IBT NEWS ON THE BELOW CHANNELS