4 Places Meghan Markle, Prince Harry Could Live If They Leave UK
Meghan Markle and Prince Harry moved into Frogmore Cottage earlier this year, but sources have been speculating for months that the two might need more space between them and the royal family. The Duke and Duchess of Sussex are rumored to be leaving the U.K., but where might they go?
Los Angeles — Meghan Markle didn't go to L.A. to become an actress. She was actually born and raised in the California city, which is vastly different from Windsor, where Frogmore Cottage is located. Her hometown is the latest place she and Harry are said to be considering.
The latest report from the rumor mill comes courtesy of a source at the Daily Mail. Supposedly, Prince Charles wants Harry and Meghan to run an estate near the Welsh border, but Harry isn't exactly a country boy. "[The Duke of Sussex] has so far shown little interest in making the move, raising fears among friends that the couple may be preparing to head abroad – with LA high on the list of possibilities."
Express, meanwhile, reports that they are looking for a house in Malibu, but it would only be a vacation home.
South Africa — This is probably the most popular on the list of rumored new home countries for the Sussexes. Most recently, Page Six has reported that Meghan and Harry may actually be sent here. They're publicity magnets, so sending them to somewhere they're treated differently might help with royal PR.
As previously reported, Prince Harry, like his mother and brother, is believed to love South Africa because he is treated like the average person there.
Canada or Australia — Canada is not Meg's home country, but she spent several years shooting "Suits" in Toronto. From a royal perspective, both Canada and Australia are commonwealth countries, making them more acceptable than the U.S. "There have been various ideas floated for them to take on a job abroad, such as governor-general of Australia or Canada, wherever," a royal source told The Sunday Times of London in April.
However, the source noted that the whole world is connected now, and giving a country just two royals to watch might actually amplify their media scrutiny. "The trouble is that you effectively set them up as king and queen of a whole separate country, and 24-hour media means that Australia is not as far away as it used to be," the insider added.
Both Canada and Australia seem unlikely at this point.
So far, no announcements have been made about the couple actually moving away with baby Archie. Until an official comment is made, it's best to take these rumors with a grain (or handful) of salt.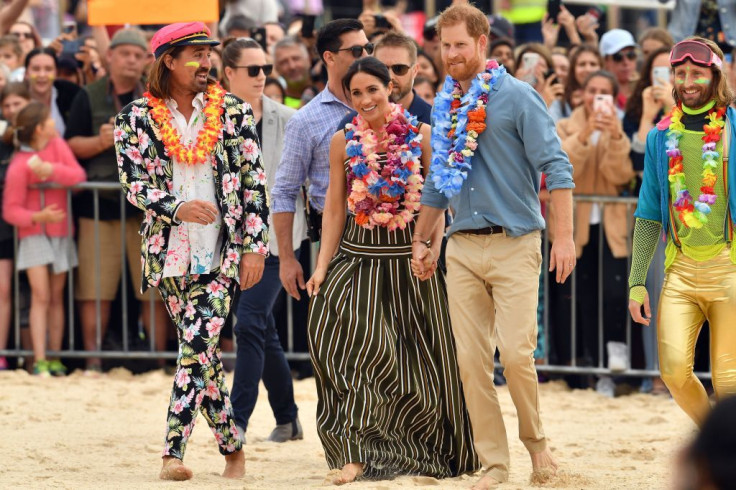 © Copyright IBTimes 2023. All rights reserved.