40 Is The New 20 Says Cameron Diaz, But Sofia Vergara Disagrees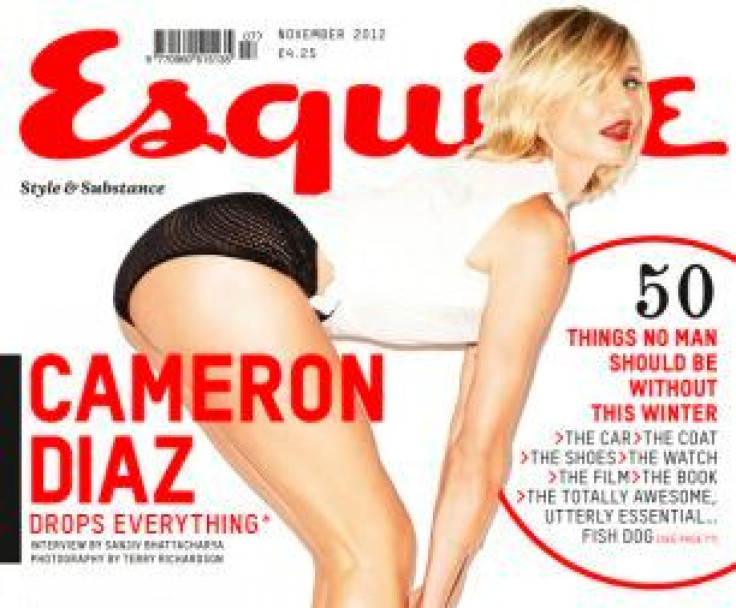 Actresses Sofia Vergara and Cameron Diaz seem to have completely opposite views about turning 40.
Columbian beauty Vergara admitted in the November issue of Lucky magazine that the experience was horrible.
"Turning 40 is horrible," Vergara said. "People that say it isn't are full of [expletive]."
Cameron Diaz, on the other hand, told Esquire magazine that she feels even better now, at the age of 40, than she did in her 20s.
"For the first time in my life I'm content," she says.
"I'm so excited. Getting older is the best part of life. Like, I know more than I've ever known. I have gratitude. I know myself better. I feel more capable than ever. And as far as the physicality of it – I feel better at 40 than I did at 25," Diaz revealed.
In the upcoming issue of Esquire, Diaz poses on the cover, in underwear and heels. Inside, she has a feature where she poses in other racy outfits revealing her toned physique, including leather lingerie and garter straps.
(Check photos here.)
The "Something About Mary" actress, who started her career as a model before moving on to the big screen, has never been married, though she has dated a number of sought-after celebrity men, including baseball star Alex Rodriguez and singer Justin Timberlake. But apparently, she is in no rush to walk down the altar, regardless of her age.
"Marriage hasn't been important to me," she told Cosmopolitan magazine last year.
"And you can't have a child just because you think it's something you are supposed to do."
© Copyright IBTimes 2023. All rights reserved.