5 Best All-In-One Online Marketing Tools And Services To Boost Engagement In 2021
This article uses affiliate links, which means if you purchase products through these links, we may earn a commission. Click here to see our
T&C
. For licensing please click
here
.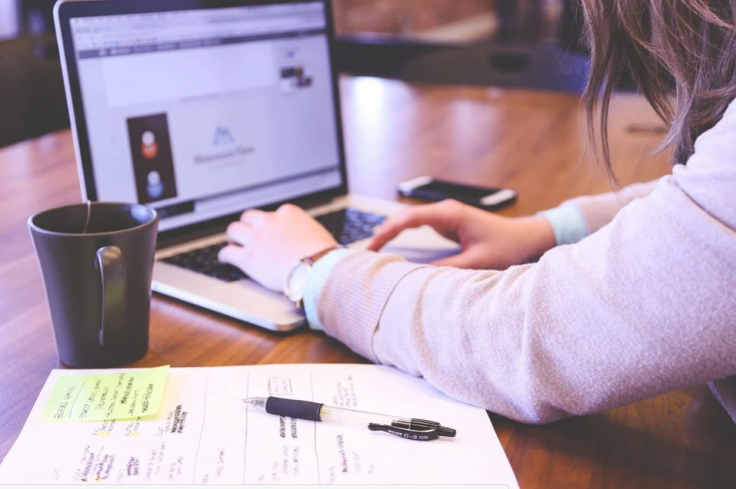 Digital marketing has changed the way companies operate and communicate with their customers. The internet is now a highly-valuable marketing tool that can be used to spread awareness, reach a wider customer base and establish a trusted image. Gone are the days when prospective customers look up products in the yellow pages and sales representatives had to do cold calls to potential clients.
Now, there are also great marketing tools that enable you to increase your chances of succeeding and grow a loyal customer base.
Here are five of the best all-in-one marketing tools and services that you can use this 2021: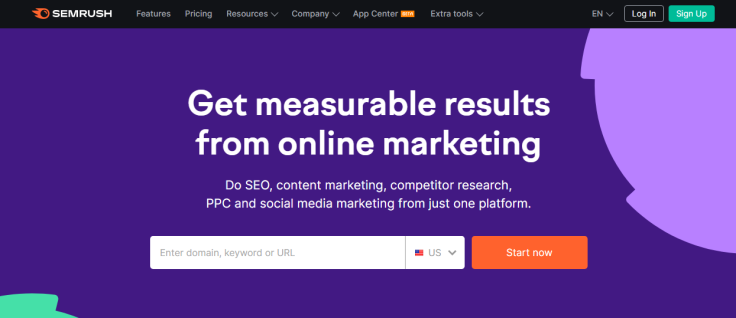 When it comes to optimizing websites for search engines, Semrush is what you need. Founded in 2008, it currently services more than six million active users.
A service that it truly shines in is SEO tools, specifically its comprehensive search engine data. Focused on giving users key information that they'll need to improve their search rankings, Semrush employs multiple strategies like paid and organic keywords, site analysis and auditing, SEO checker, brand monitoring, link building, access to over 20 billion keywords and many more. Through this, Semrush improves web ranking and makes sure more people see its clients' services.
Pricing is also fantastic as it currently offers three monthly plans: Pro ($119.95 a month), Guru ($229.95 a month) and Business ($449.95 a month). All these options give you access to a wide array of marketing toolsets, which is a better deal than just buying these individually. On top of that, the site also constantly introduces new ways to do keyword research and competition analysis.
Learn more about Semrush and its services by clicking here.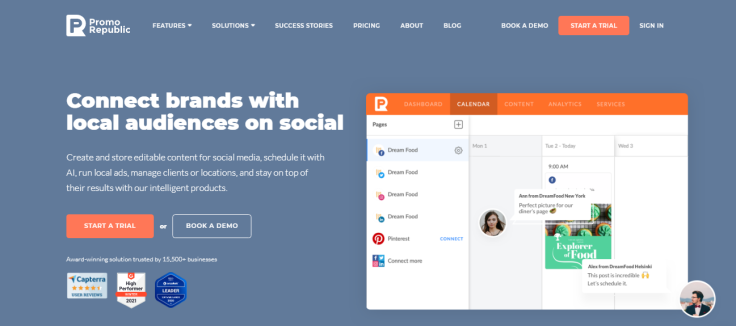 Create quality content as fast as possible without sacrificing quality. PromoRepublic is the social media marketing solution for small businesses, agencies and franchises. Increase organic engagement via original content.
Social media posts, especially for clients can be really tricky to handle, as you need to strike the perfect balance between being engaging and not being too overbearing/annoying. PromoRepublic shines in this regard, thanks to its pre-created templates and intuitive built-in image designer. When combined, these features streamline the design process while making it incredibly easy to use and learn. In fact, new users can start immediately and create designs in 10 minutes flat.
PromoRepublic doesn't skimp on features, as it also offers analytics, workflow management, collaboration tools, campaign management, fulfillment distribution, etc.
Ultimately, PromoRepublic works best for companies who want to bring all their social media management under one platform. Pricing is excellent ($49 a month for standard and $99 a month for professionals), the features are aplenty and the company already has a proven track record in the industry.
Click here to learn more about PromoRepublic and request a demo.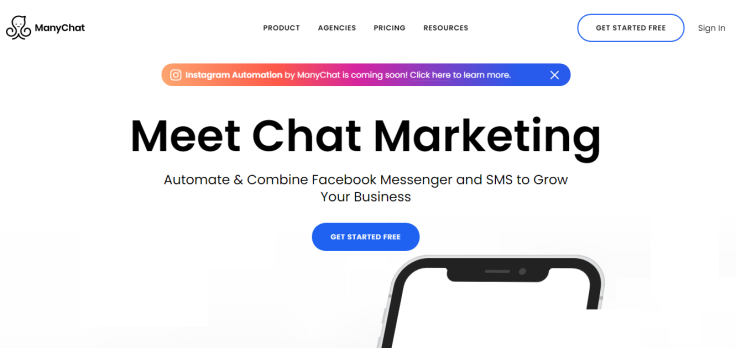 In today's online marketplace -- speedy replies are crucial. Consumers won't settle with standard business calling hours, instead, a 24/7 customer service is a must. This is why you need ManyChat for its chatbot service.
Operating as one of the biggest chatbot software platforms for Facebook Messenger, ManyChat is an excellent platform to extend customer service hours and engagement. The platform's key selling point is that even without any coding experience, you can use it to set up a chatbot in minutes, which you can also use for purposes such as marketing or customer care.
At a more advanced level, ManyChat features several CRM integrations, which let you make more targeted broadcasts. There's also live chat, multiple messaging options, a user-friendly interface, an array of growth tools and multiple membership tiers from the free to the paid pro version.
Outperforming other chatbot software thanks to its flexible interface, multiple chatbot elements, many integrations and the possibility to grow your chatbots, ManyChat is an extremely good platform. While it's free to use at the base level, the pro version starts at $10-$25, depending on the number of your subscribers.
Learn more about ManyChat by clicking here.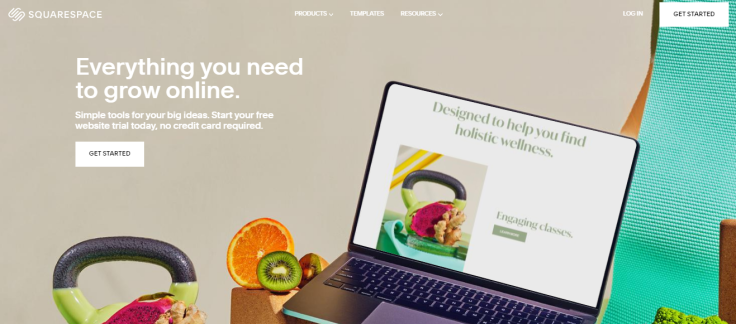 First impressions are important and if you're a business owner in the digital space who want growth and engagement, getting your prospective customers' attention is crucial. This is why you need a website that not only looks good but also easy to use, which is why you need SquareSpace.
Easily one of the hippest DIY-website builders around, SquareSpace is known for its eye-catching style backed by multiple integrations and capabilities such as responsive site templates, e-commerce tools to create a dynamic online store, built-in email marketing, unlimited storage space and supported live chat. What's more, every site built in it gets free SSL and domain registration. Customization in the site is as simple as dragging and dropping content blocks to fit your intended design, without the need to learn codes. This makes it really easy for anyone to build their own website.
Pricing is relatively affordable, starting at only $12 for a personal site and $26 for an e-commerce site. Intuitive, curated and thoughtfully-designed, SquareSpace and its hefty list of features is perfect for creating an eye-catching online presence.
Click here to learn more about SquareSpace and its offerings.
Logos are extremely important in building an identifiable brand, especially in today's digital age. Fortunately, BrandCrowd excels in this. A reliable online logo maker, BrandCrowd understands that a logo should not only look good, but also represent you. BrandCrowd is focused on helping you build a logo fast, with the assistance of an amazingly large library of pre-made layouts and icons. Throw in a robust set of customization and filter options and you have everything you need to make your own logo. What's more, each of the 21,000 icons you can use were made by professional designers.
If you're not confident with your design skills, BrandCrowd also sells pre-made logos that can be sold only once. Pay a little extra and it will also give you access to a professional designer, which not a lot of logo makers can offer. Of course, if you've already made the logo yourself, then pricing is very fair at only $45 for a standard logo pack. It's also worth noting that using the logo maker is free and you only pay if you decide to get what you made.
For those on a budget, BrandCrowd is an amazing option. The pricing is reasonable and the features that come with it are more than enough to grant you an eye-catching business logo. Make your first logo today by clicking here.
FOLLOW MORE IBT NEWS ON THE BELOW CHANNELS