5 Of The Craziest Johnny Depp-Amber Heard Rumors In 2020
Amber Heard and Johnny Depp may have finalized their divorce in 2017, but the couple spent a majority of 2020 discussing the details of their marriage in court.
Depp filed several lawsuits in 2020, which resulted in his ex-wife speaking out against him. Although the year is coming to an end, it doesn't mean the drama between the two stars will be forgotten anytime soon.
Take a look back at 5 of the craziest Depp-Heard rumors from 2020:
Heard Tried To Provoke Depp During Marriage
During Depp's trial against The Sun, over an article which branded him a "wife-beater," the actor's former bodyguard, Rick Wood, described Heard as someone who "stirs the pot."
During her marriage to Depp, Wood claimed Heard craved attention. "She made up this big drama she was leaving, taxis would turn up, we would have to wave them away, and then we would pick up the suitcase, and there was nothing in the suitcase at all," Wood said while describing an incident.
"All for show some drama, look at me," he added.
Heard later testified that she was abused throughout their marriage and accused Depp of being "extremely controlling and intimidating."
Heard Threatened To Lie About Depp If Demands Weren't Met
In February, Depp's friend, Doug Stanhope, appeared as a guest writer for The Wrap and claimed Heard attempted to blackmail Depp one day after his mother died.
Stanhope claimed he and his girlfriend Bingo visited Depp and noticed he was acting differently. They suspected his behavior was caused by his mother's death but learned it wasn't the only reason.
"But he opened up in the most vulnerable of ways that it was not only his mother but that Amber was now going to leave him, threatening to lie about him publicly in any and every possible duplicitous way if he didn't agree to her terms," he alleged.
"Blackmail is what I would imagine other people might put it, including the manner in which he is now being vilified."
Despite the article, Heard has continuously maintained that she is a survivor of domestic violence.
Johnny Depp's Career Is Over
Following Heard's abuse allegations, rumors began to circulate that Depp's career in Hollywood was over. Several of the actor's films flopped at the box office, and he was asked to step down from his role as Grindelwald in the "Fantastic Beasts" sequel.
Despite the setbacks, Eric Schiffer, chairman of Reputation Management Consultants in Los Angeles, told USA Today that Depp's loyal fans could be the deciding factor in whether his career will survive following Heard's abuse allegations.
"There's an important distinction: This is not a criminal case and it's in the context of a divorce," Schiffer said.
"His installed fan base accept him to be outside the norm and they're more willing to compartmentalize their personal principles against their celebrity icons. That's what star power can do."
On Nov. 27, The Guardian reported there is a #JusticeforJohnnyDepp hashtag used by fans to show their support for the actor and Dior, which chose to continue working with the actor to promote its aftershave, Sauvage.
Actresses Are Embarrassed About Being Dragged Into Depp-Heard Drama
Star published a story that suggested Angelina Jolie, Marion Cotillard, and Keira Knightley were upset when they learned their private conversations with Depp could be exposed amid his defamation lawsuit against Heard in Virginia.
"The women are mortified. They're embarrassed they're being pulled into Johnny and Amber's tawdry split," an alleged source told the outlet.
The story was released following an article by The Hollywood Reporter that revealed Depp was obligated to produce "all responsive communications" with his past romantic partners, which include the three actresses.
However, none of the women have publicly acknowledged the report.
Leonardo DiCaprio Attempted To Ruin Depp's Career
NW published a report claiming DiCaprio banned people from working with Depp after he accused Heard of cheating with "The Revenant" star. During Depp's libel lawsuit, Heard testified that Depp nicknamed DiCaprio "Pumpkin Head."
A mysterious source later told NW DiCaprio was furious. "Leo is livid," the alleged insider claimed.
"He's banned all of his associates, as well as anyone who wants to work with him ever again, from dealing with Johnny. He can't believe Johnny's thrown him into his mess like it's no big deal."
The supposed source went on to claim DiCaprio was concerned about his relationship with girlfriend Camilla Morrone.
"He's very serious about Camila right now, and he doesn't need to have his name dragged through the mud. Johnny's really thrown him under the bus, and he's 100 percent blacklisted him," the insider added.
Despite the report, DiCaprio has not publicly acknowledged the allegations.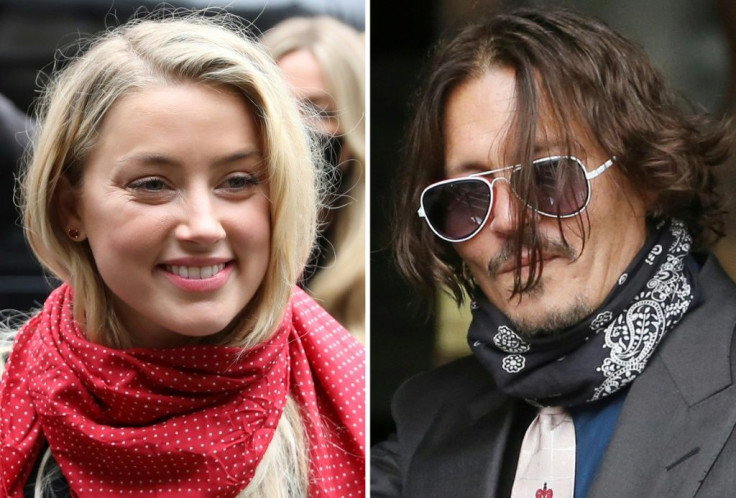 © Copyright IBTimes 2023. All rights reserved.
FOLLOW MORE IBT NEWS ON THE BELOW CHANNELS