5 Interesting Facts You Should Know About BTS' Jungkook On His Birthday
It is a festival of sorts for BTS fans around the world as they celebrate the 25th birthday of the group's youngest member, Jeon Jungkook, Thursday.
While many are busy preparing birthday parties and setting up murals to honor the "Euphoria" singer, here is a look at five interesting facts about Jungkook that every loyal fan should know about.
1. He cheated during a spelling exam and was scolded for it
Jungkook admitted in a 2019 live broadcast that he was once dishonest during a spelling test and that his mother scolded him about it. "My mom... I'm not sure what she told me, to be honest, but I think it was something like, 'I don't care if you get 100 or 0 on your tests. I don't care about that. But the issue here is that you cheated,'" he said at the time.
2. He was a big fan of Bigbang in seventh grade
Jungkook first saw Bigbang in a video when he was in seventh grade, and it was the iconic boy band's performance that sparked his desire to become a dancer. He even did a cover of the Bigbang hit "If You" in "King of Masked Singer" in 2016, and he wore a fencing costume during his performance.
3. A younger Jungkook fancied becoming a famous animated character
Jungkook was fascinated by Haku, the river spirit in the 2001 animated film "Spirited Away." According to the singer, he wanted to be the said character because he's "very good-looking" and "can transform into a dragon."
4. Jungkook is vocal in expressing his appreciation for good food
In his recent "Camping Vlog," Jungkook grilled some pork belly, which he paired with fried kimchi. While enjoying his meal, the singer kept saying "nice" and "tasty" and even revealed that it has always been his habit to praise the food if he likes how it tastes.
5. He did not plan on becoming a singer
Jungkook once debunked a common misconception about him: that he's always dreamed of being a singer. "You might think that I had a dream of becoming a singer from a young age, but truthfully, I still didn't know what my goal or dream was even when I tried out for the audition program," he said in a previous interview. "It was more of a 'what will be will be' type of mindset and was also just for fun."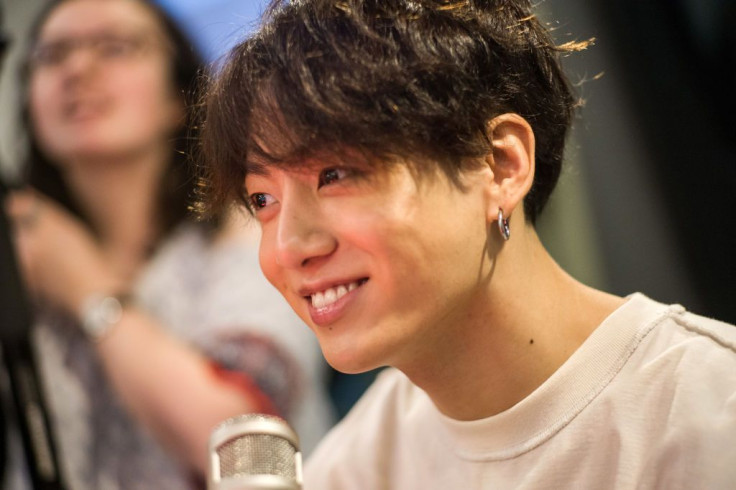 © Copyright IBTimes 2023. All rights reserved.