5 Times Brad Pitt Showed His Environment-Friendly Side Before National Parks Photo Shoot
After his divorce from Angelina Jolie, actor Brad Pitt has opened up about his life in a photo shoot done in three national parks.
The shoot, taking place across Everglades National Park in Florida, New Mexico's White Sands National Monument, and Carlsbad Caverns National Park, reflects the actor's love for nature as he is seen caked in sand at White Sands National Monument, posing with plants at the Everglades National Park and taking a road trip through the U.S.' national parks.
However, the "The Curious Case Of Benjamin Button" actor is amidst nature not for the first time. Pitt is known for his love for the environment and has made contributions in the past to conserve nature, reports said.
Read: Brad Pitt Opens Up About Angelina Jolie Divorce, Custody Battle And Former Drinking Problems For First Time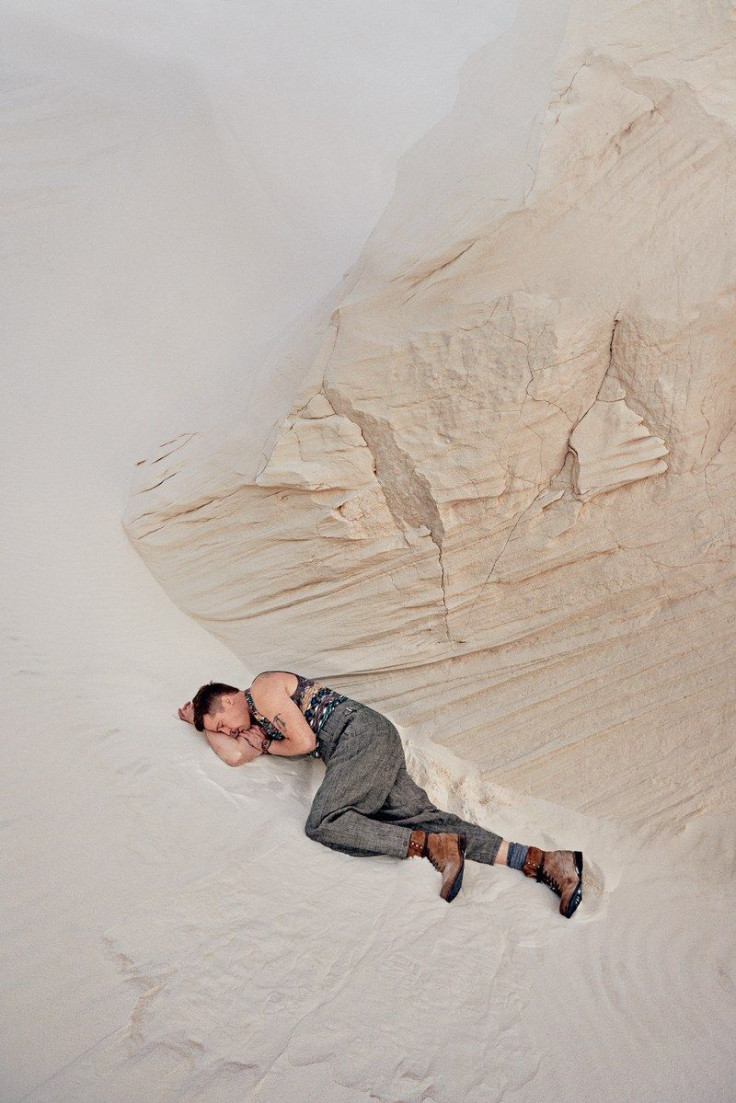 In 2006, Pitt traveled to Haiti along with Angelina Jolie, to visit a school supported by the Haiti-born musician and rapper, Wyclef Jean's Yéle Haiti Foundation. The actor assisted the charity by aiding projects focused on conserving the environment, improving health facilities, spreading community development, and working for better education in Haiti through media, sports, and music.
"You hear so much just about the danger and the fear and then you come here and you meet just an amazing people," Jolie, a goodwill ambassador for the United Nations, had said at the time. "Given just a little chance, and given a little help, this is going to be a great country."
When Brad Pitt visited New Orleans' Lower 9th Ward in 2007, two years after Hurricane Katrina, he was shocked by the "lack of rebuilding progress in this historic, working class community." Pitt took the initiative to help rebuild the hardest hit area of the city.
He embarked on a mission to build 150 green homes, and started the Make It Right foundation the same year to ensure all the homes built for the displaced Katrina victims met the highest standards of green building.
Whenever Pitt is in New Orleans, he bicycles around the city, enjoying the architecture of the newly built green homes. It's his way of staying in shape, Nola.com reported.
The Jolie-Pitt Foundation was established in 2006 and is dedicated to eradicating extreme rural poverty, protecting natural resources and conserving wildlife. In June 2009, the foundation donated $ 1 million to U.N. Refugee Agency to help Pakistanis displaced by fighting between troops and Taliban militants, according to United Nations High Commissioner for Refugees.
In 2006, Pitt held a press conference to support California Proposition 87, a proposal on the ballot for California voters in the Nov. 7, 2006 general election. It aimed to tax oil production to raise approximately $4 billion dollars and ultimately promote energy alternative fuels and efficient vehicles. Voters however, rejected it.
In 2007, Pitt, Jolie and their kids spent a part of their Christmas holiday at the N/a'an ku sê Wildlife Sanctuary in Namibia. The sanctuary was opened by conservationists Marlice van Vuuren, her husband Dr. Rudy van Vuuren and family friend Chris Heunis, in 2007. It is committed to "conservation and the protection of the Namibian wildlife, land and people."
Pitt and Jolie's family spent time, watching conservationists work with injured and sick animals. After their vacation, Jolie and Pitt donated $2 million to the conservation sanctuary.
© Copyright IBTimes 2023. All rights reserved.