'50 Shades Of Grey' Movie Rumors: NC-17 Rated Version Might Be Released In Theaters, Teases 'Fifty Shades' Producer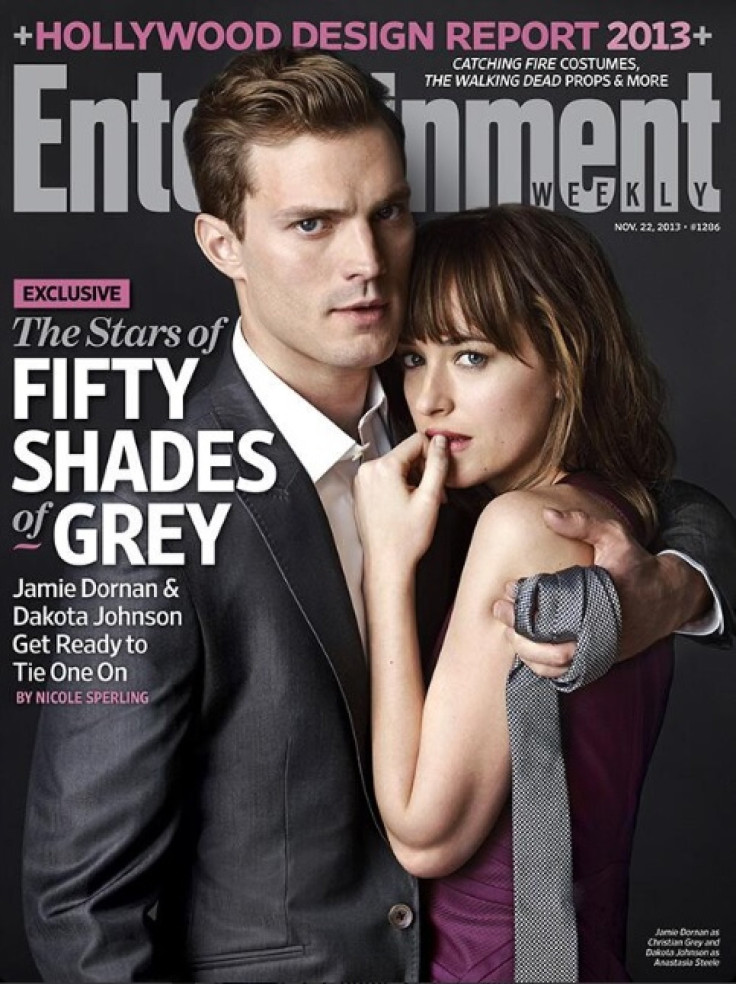 November has been an exciting month for "Fifty Shades of Grey" fans. Following the release of the first official image of the movie's stars, actors Jamie Dornan and Dakota Johnson, producers are now teasing the possiblity that an NC-17 version of the erotica film may be released in theaters after the premiere of an R-rated version.
According to a report in Variety, "Fifty Shades of Grey" film producer Dana Brunetti is hoping to release a more graphic version of the film to satisfy diehard fans of the BDSM love story. "This is just my opinion, and this doesn't mean this is going to happen, but I always thought it would be really cool if we released the R version and then we had an NC-17 version that we released a few weeks later," Brunetti said, adding, "Everybody could go and enjoy the R version, and then if they really wanted to see it again and get a little bit more gritty with it, then have that NC-17 version out there as well."
In response to rumors that filmmakers are aiming to receive an "R" rating from the Motion Picture Association of America (MPAA), Brunetti confirmed the claims, saying, "It'll be R. Obviously it has to be R." While a safe rating is what producers are hoping to achieve, Brunetti says he's also aware of fans' desire to see the book trilogy's graphic sex scenes between Anastasia Steele (Johnson) and Christian Grey (Dornan) play out on the silver screen.
"What we're kind of hearing from the fans is they want it dirty, they want it as close as possible [to the book]," he said, adding, "We want to keep it elevated but also give the fans what they want."
In September, USA Today reported that the "Fifty Shades of Grey" filmmakers and author E.L. James were hoping to earn an "R" rating from the MPAA rather than an NC-17 due to the potential box-office impact. "Historically, the NC-17 rating has dramatically impacted box office," said Kirby Dick, film director and creator of the documentary "This Film Is Not Yet Rated." "It's the kiss of death, in most cases."
Last week, Entertainment Weekly reported that the "Fifty Shades of Grey" premiere date has officially changed from August 2014 to February 2015.
© Copyright IBTimes 2023. All rights reserved.