'50 Shades Of Grey' Spin-Off: '50 Shades Of Sin' About Rihanna And Chris Brown Sparks Outrage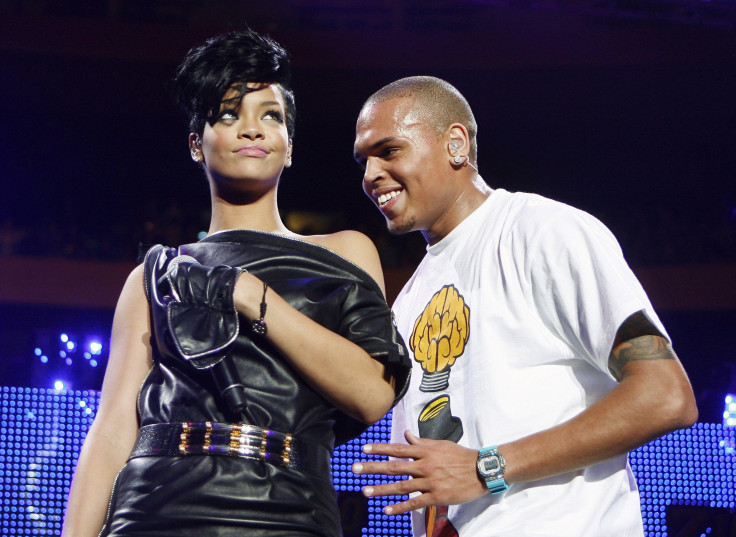 "50 Shades of Grey" is being outshined by another fan fiction that is causing mixed reactions. The original book by E.L. James is an erotica about Christian Grey, who is Anastasia Steel's love interest and secretly practices BDSM.
Now, a new fan fiction has been written titled "50 Shades of Sin" which chronicles Rihanna and Chris Brown's tumultuous relationship. The book, being sold on Amazon, is described by author "J. Lola" as "the strange story of [pop stars] Robyn [Rihanna's real name] and Chris, and how they find love in a HOPELESS PLACE. From the moment they meet, their attraction is explosive. They fall hard for each other. They crave each other every minute of the day. However, they just can't be together. This is a story about love, but it explores the difficulties, sacrifices, and pain that love brings as well."
People were quick to express their disgust. "Ridiculous! Profiting off someone else's pain," one commenter wrote.
"Yes, that's sick," another said.
Considering Brown attacked Rihanna back in 2008, giving her a swollen lip and black eye, it is not shocking that people are upset that the author is essentially promoting domestic violence and guising it as love. In August 2009, L.A. Superior Court Judge Patricia Schnegg then put a five-year restraining order in effect, requiring Brown to stay at least 50 yards away from Rihanna. Though they ended up getting back together years later, they continued to have a rocky relationship before splitting up once again this year.
© Copyright IBTimes 2023. All rights reserved.