6 Best Online Jewelry Stores That Ship Across US
This article uses affiliate links, which means if you purchase products through these links, we may earn a commission. Click here to see our
T&C
. For licensing please click
here
.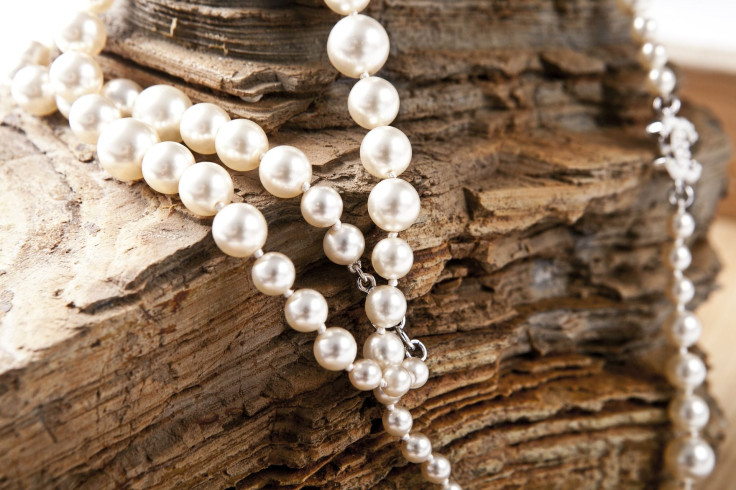 Fancy a new necklace to add to your collection? Or maybe a pair of earrings you can wear at the next party or gathering once the pandemic is all over? For many women, wearing jewelry is an art form, which is why there are all sorts of jewelry for every occasion.
Here, we've gathered some of the best yet affordable online jewelry stores that ship across the United States for your convenience.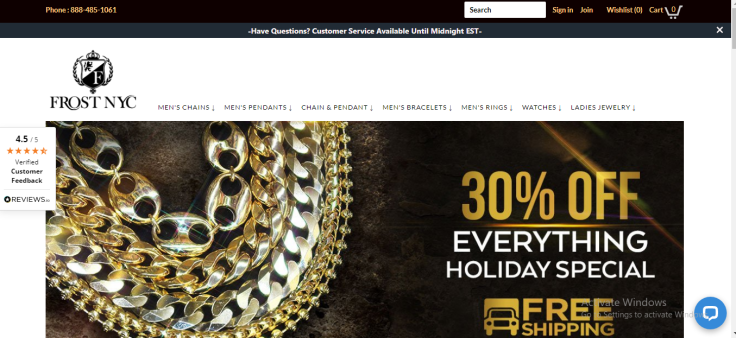 Streetwear and hip-hop style just isn't complete without chains and other jewelry, and luckily for you, FROST NYC understands this perfectly. This is why, for over 30 years, the company has set themselves apart from their contemporaries by delivering quality custom jewelry pieces to its customers that will compliment their street style such as men's chains, pendants, rings, jewelry and of course, luxury watches that are sure to catch the eyes of onlookers.
Based in the heart of New York's Diamond District, FROST NYC understands urban culture more than anyone and is dedicated to adding swagger to any hip-hop head's look.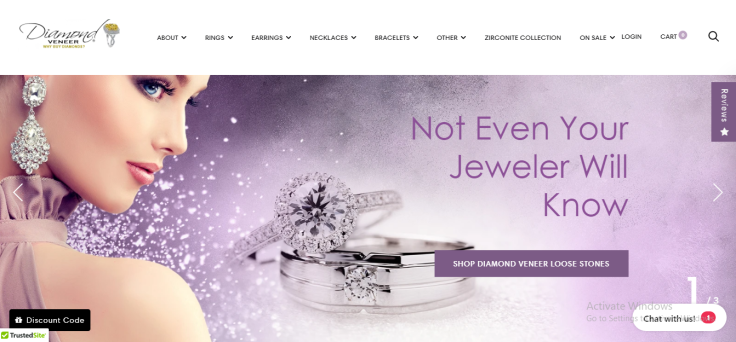 There's a reason why the saying "diamonds are a girl's best friend" is popular and Diamond Veneer ensures that reason is justified. Operating as an online jewelry store, Diamond Veneer prides itself in a revolutionary vaporization process that gives you the fire, refraction and durability of Cubic Zirconia as a real diamond without the hefty price, putting the common CZ to shame.
Tagging itself as "CZ on steroids," Diamond Veneer offers a wide array of jewelry pieces, including rings, earrings, necklaces, bracelets and its zirconite collection, all of which are given an affordable price. Orders that are above $100 receive free shipping.
Elegant doesn't always have to mean expensive, especially when it comes to jewelry. Camille Jewelry understands this, which is why the company has made it its mission to offer an affordable luxury "boutique" fashion line that incorporate base metals with sterling silver and gold.
The result is a handmade fine jewelry capsule collection that seamlessly blends together, combining luxury with affordability. Based in New York City, Camille Jewelry offers a selection of fine and boutique jewelry, and provides free shipping on domestic orders priced $50 and up, as well an additional 10% off discount for first time customers.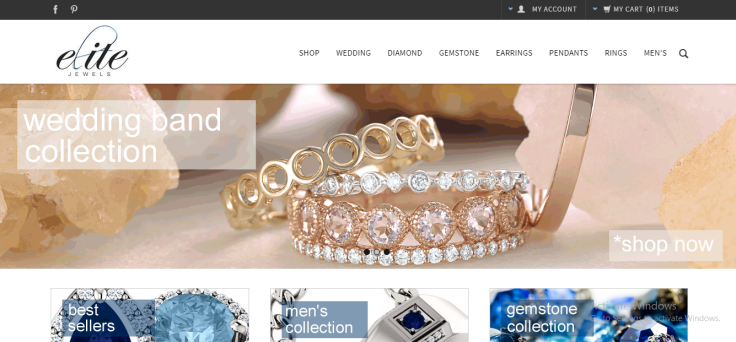 Elite Jewels is a full service online jeweler specializing in jewelry of all types for different occasions, whether it's for a wedding ceremony, or a simple gift for your significant other. Building its brand on excellence, superior design and stringent quality control, some of Elite Jewels products include diamond and other gemstone jewelry, earrings, pendants, rings, cuff links, tie pins and wedding bands of different materials.
Above all, Elite Jewels places importance on customer loyalty and satisfaction and its products are offered at manufacturer direct prices. The website also offers a 30-day return period with a full refund, and free insured shipping for orders over $99.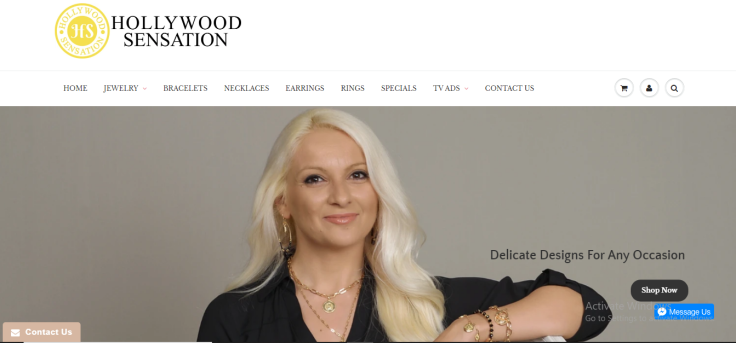 Hollywood Sensation is a California-based online jewelry store that offers signature handcrafted pieces made for women. Operating as a mom-and-pop jewelry store, Hollywood Sensation understands that women like jewelry that can make them feel like a movie star, and it's the promise that this jeweler aims to keep.
As such, Hollywood Sensation offers a wide selection of handcrafted jewelry with different signature styles, be it contemporary, current indie chic, or even fun summer vibes with a boho style. And to go above and beyond for its patrons, Hollywood Sensation also offers free shipping, easy returns, fantastic customer support, and fast delivery.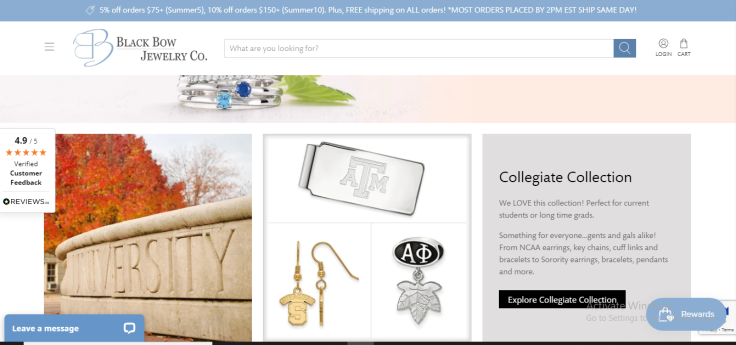 U.S.-based Black Bow Jewelry Co., founded by a family, is an online jewelry store that has over 30 years of experience in the business of crafting the finer things in life. Offering different types of collections for different occasions and different people, Black Bow Jewelry has over 100,000 items on its store, meaning that you are sure to find something that fits your palate, whether you're a man or a woman.
Currently, the company is also holding a summer sale with price drops and discounts that can help you save more, as well as free shipping on all orders.
FOLLOW MORE IBT NEWS ON THE BELOW CHANNELS