6 Smartphones That Won't Bend Like Apple iPhone 6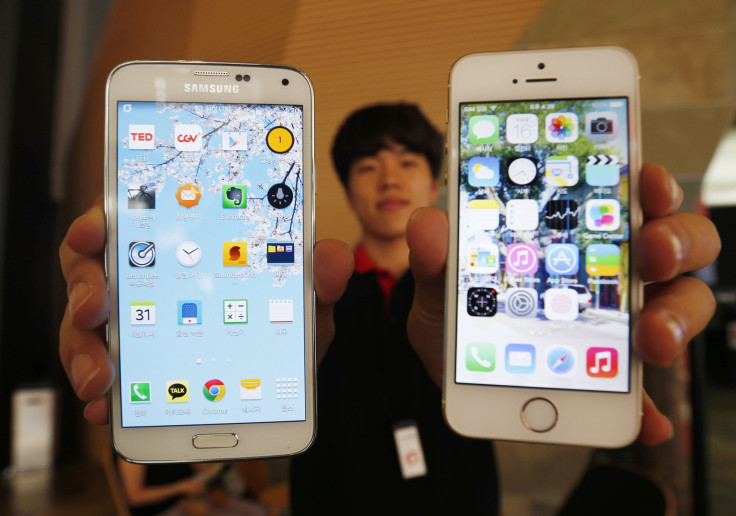 Smartphones are often subjected to drops, spills and, once in awhile, bends. Consumers do their best to protect their gadgets with cases and screen protectors, but it can be better to simply start with a phone that can take a beating.
Here's a look at six smartphones that may fit the needs of even the most butterfingered of users.
Samsung Galaxy Note 3
One of the strongest phablets tested in response to "bendgate" is the Galaxy Note 3.
The Note 3 is not immune to bending under pressure, but its plastic build can take 150 pounds of force before it deforms and its display separates from the assembly, according to Consumer Reports. The Note 3 has a large 5.7-inch display and its plastic build has proven the smartphone can take some abuse.
Motorola Moto X
YouTube channel Unbox Therapy performed a number of handheld bend tests, including one that pitted the iPhone 6 against a number of smartphones. While some of the devices cracked, bent or had displays popping out, the Motorola Moto X came out on top by not budging at all when put under pressure.
LG G3
While not nearly as strong as the Note 3, the LG G3 was able to bounce back from bend tests performed by Consumer Reports. The smartphone's case only failed after 130 pounds of pressure was applied. It won't stop a bullet, but you shouldn't need to worry about the LG G3 if you place it in your back pocket.
Samsung Galaxy S5
One drawback to the widespread adoption of smartphones is you can't toss a buddy into the pool as a practical joke without ruining his device. While the Samsung Galaxy S5 won't necessarily make that scenario any "funnier," the S5 carries an IP 67 rating, which means it can survive immersion in water as deep as one meter for 30 minutes. There's no word yet on how the Galaxy S5 fares when bent using test equipment.
Sony Xperia Z3
If you're planning to bring your smartphone slightly deeper in fresh water, the Xperia Z3 sports an IP 68 rating, making the Android smartphone water resistant at 1.5 meters below the surface for 30 minutes. As with a number of water-resistant phones, the rating only applies when all the port covers are firmly closed.
Apple iPhone 5
Maybe a larger phone isn't what you're looking for. If that's the case, there's little reason to part with Apple's older iPhone 5. The smartphone came in just under the Galaxy Note 3 in Consumer Report's bend test, deforming at 130 pounds of pressure with case separation occurring at 150 pounds of applied force. Some batches of iPhone 5's have been experiencing shorter than expected battery life. Apple will replace the batteries for free if the device is eligible.
© Copyright IBTimes 2022. All rights reserved.
FOLLOW MORE IBT NEWS ON THE BELOW CHANNELS