6-Year-Old With Down Syndrome Reported For 'Terrorism' By Texas Teacher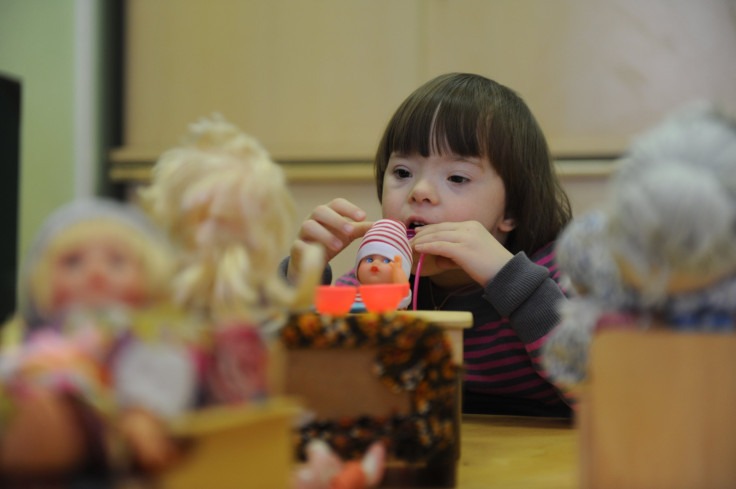 A 6-year-old child with Down syndrome was reported for "terrorism" by a substitute teacher in Pearland, Texas, Thursday.
According to a report by KRIV, a Fox affiliated television station, Mohammed Suleiman attended C.J. Harris Elementary School in Pearland.
In the report, Mohammed's father, Maher Suleiman said, "Mohammad was born with Down Syndrome chromosome 21."
He went on to state that his 6-year-old son had intellectual difficulties and didn't speak. "He needs care all the time," Maher added.
In the report, Maher stated that Mohammad's regular teacher left, and a substitute teacher who was the replacement made the call to the Pearland Police Department. Maher also said that the substitute teacher told the police that Mohammad could speak.
Maher said that the teacher reportedly told the police that Mohammad uttered the words "Allah" and "boom."
"It's not true, he doesn't speak at all," stated Maher. "She [substitute teacher] claimed he was a terrorist."
"This is so stupid, it's discrimination. Actually, it's not implied discrimination, it's actual discrimination," Maher added.
The accusation made by the teacher against Mohammad has resulted in two investigations — one done by police authorities and the other being conducted by Child Protective Services.
However, the report stated that the Pearland Police Department said that after conducting the investigation, they found no reason for the police to be involved in the case.
The Child Protective Services investigation is still open.
"The last three to four weeks have been the hardest of my life," Maher said. "My wife and kids were crying a few days ago and I told them everything is fine."
A Pearland Independent School District spokesperson stated that the district can't release any information regarding students or employees due to laws of confidentiality.
Twitter users voiced their frustration regarding the incident.
This incident is not an isolated one. In September, Ahmed Mohammed, 14, was arrested at McArthur High School, Irving, Texas for making a clock from a pencil case, which was misunderstood as a "hoax bomb."
According to a CNN report, Mohammed said, "I built a clock to impress my teacher but when I showed it to her, she thought it was a threat to her."
"It was really sad that she took the wrong impression of it," he added.
Mohammed stated that the authorities arrested him and told him that he committed the crime of making a fake bomb.
Irving Police spokesman, Officer James McLellan said in a statement, "We attempted to question the juvenile about what it was and he would simply only tell us that it was a clock."
He stated that the teenager told him what he had to because the device was indeed a clock. The police then announced that the teen wouldn't be charged.
Mohammed, who is an MIT aspirant, stated that he was glad that the charges were dropped and that he wasn't bothered that the police didn't apologize to him.
The case led to social media outrage where numerous people took to Twitter to support the teenager using the hashtag #IStandWithAhmed.
© Copyright IBTimes 2023. All rights reserved.