7 K-Pop & K-Drama Stars You Didn't Know Are Married
KEY POINTS
Han Hye-ri tied the knot with her non-celebrity boyfriend in June last year
Lee Yeon-hee revealed that she fell in love upon meeting her husband
Yoon Jin-yi gave birth to a baby girl in April
Unknown to most South Korean entertainment fans, some of their favorite idols have experienced dating or were in long-term relationships, but they're just good at keeping them under wraps. Being public about romantic relationships is quite rare in the industry; hence, relationships usually come as a surprise to fans.
Interestingly, some stars have already tied the knot and have started families, according to the list uploaded by an unnamed user on the online forum site the qoo.
Check out the K-Pop and K-drama stars who are already married below.
1.
Han Hye-ri
In June 2022, Han Hye-ri's entertainment agency, Saram Entertainment, announced that the 27-year-old actress tied the knot with her non-celebrity partner in an intimate ceremony with their families. The actress is famously known for the series "Hello, My Twenties!"
2.
Lee Yeon-hee
"Miss Korea" star Lee Yeon-hee fell in love at first sight with her non-celebrity husband, whom she married in 2020. During an episode of SBS' "My Little Old Boy," the actress got candid about her marriage and even revealed that she knew that her husband was the man for her after going on a blind date.
3.
Lee Hak-joo
Last November, the 34-year-old "The World Of The Married" actor entered a new chapter in his life after marrying his non-celebrity girlfriend in a private ceremony attended by close relatives. Lee Hak-joo remains active in the industry, with his most recent drama being 2022's "Shadow Detective."
4.
Kang So-ra
"Doctor Stranger" star Kang So-ra has been married for three years. She tied the knot with her non-celebrity boyfriend, who is an oriental doctor. Upon returning to the acting scene for "Strangers Again," the actress revealed that her husband was supportive of her job.
5.
Loco
Kwon Hyuk-woo — popularly known as Loco — married his girlfriend of two years, who was a friend he rekindled with after completing his mandatory military service in South Korea. The "It Takes Time" hitmaker personally announced his marriage via Instagram in September 2022.
6.
John Park
South Korean singer John Park, who made his debut on 2010's "Superstar K," surprised the music community after announcing that he would be marrying his then-girlfriend, whom he dated for a year. At the time, he asked for his fans' support, hoping they would bless his "new start."
7.
Yoon Jin-yi
After nearly a year of marriage, Yoon Jin-yi and her non-celebrity spouse welcomed their daughter in April. The 33-year-old "A Gentleman's Dignity" star married a man who is four years older than her in October 2022.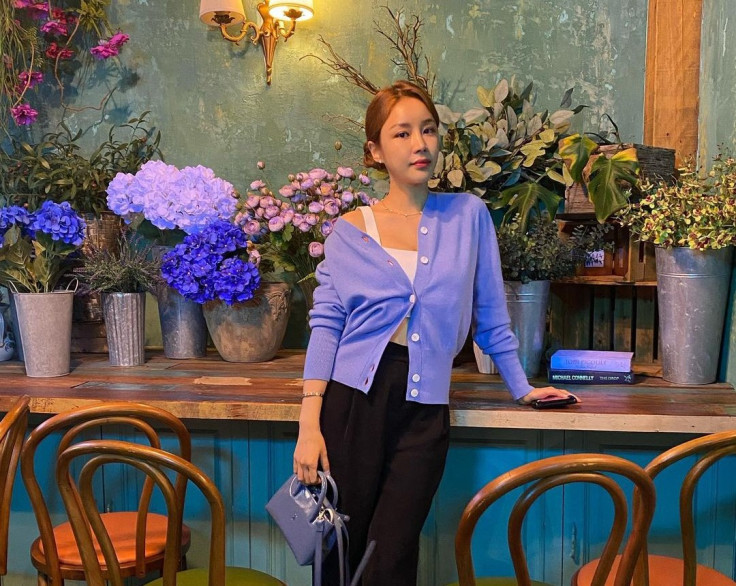 © Copyright IBTimes 2023. All rights reserved.