‪Indonesian Hackers Reportedly Selling BTS Members' Private Info, Phone Numbers
KEY POINTS
A local media outlet reported that a group of Indonesian hackers are selling BTS members' phone numbers
A Korail employee was previously investigated and fired for illegally accessing BTS' RM's personal information
BTS' youngest member, Jungkook, previously called out a fan who sent food to his home address
Local media outlet TenAsia reported Monday that a group of Indonesian hackers is illegally accessing and selling the private information, including phone numbers, of the members of global K-Pop group BTS.
According to the report, the Indonesian hackers were trading the phone numbers of the BTS members on a Telegram group chat named OP BTS.
Targeting fans who wish to gain private information about their favorite idols, the hackers allegedly traded the idols' private information for cash.
International Business Times could not confirm the veracity of the report.
It's unclear how the group obtained the BTS members' personal data. BTS' agency, BigHit Music, has also not responded to the hacking allegations.
In March, an employee of Korea Railroad Corporation (Korail) made headlines for illegally accessing the personal information of BTS' leader, RM.
Korail reported that the employee accessed and browsed RM's train ticket reservations, his address and phone number included, 18 times from 2019 to 2023, per Korea JoongAng Daily.
The employee reportedly admitted to the illegal act "out of curiosity and regrets having done so," per Korail.
A few weeks later, the employee was reportedly fired, per Allkpop.
In May, Jungkook took to Weverse to call out a so-called fan who sent delivery food to his house. "Please don't send delivery food to my house. I'm not going to eat it anyway. I'm thankful for the thought, but I can eat well on my own. So take care of your own meals, I beg you," he wrote in his post.
"If you send it one more time, I will check the receipt order number and take action. So stop it," he continued.
Jungkook also experienced an invasion of his privacy when an alleged "sasaeng," a South Korean term for an obsessive fan who invades the privacy of Korean idols or celebrities, while doing a live broadcast in April 2022.
The 25-year-old K-Pop idol, who was abroad with his members for the 2022 Grammy Awards, was doing a VLive in his hotel room when he started receiving phone calls from unknown callers.
"You're watching the VLive, right? Who are you? Don't do it. I don't like the phone call ringing sound. I'm annoyed, and it's scary. I'm getting goosebumps," Jungkook said.
Hacking incidents and invasion of privacy aren't only limited to BTS. Different K-Pop groups and South Korean celebrities and personalities also experience the same from some obsessive fans.
In other news, a video of an American NCT fan who allegedly entered NCT member Jaehyun's hotel room unauthorized recently made rounds online.
Twitter user @sunkissedviews took to her page to share one of her "cute" encounters with the South Korean pop boy band's sub-unit, NCT 127, when it embarked on its "NEO CITY" world tour in the U.S. in October last year.
The user shared videos of what appeared to be the group member's hotel room; she even went around to show the contents of the private space, including the luggage. The caption read, "This was rushed [because of] the circumstances [but] that hotel key card though."
Shortly after, SM Entertainment announced it would take strong legal action against the alleged sasaeng, per Soompi.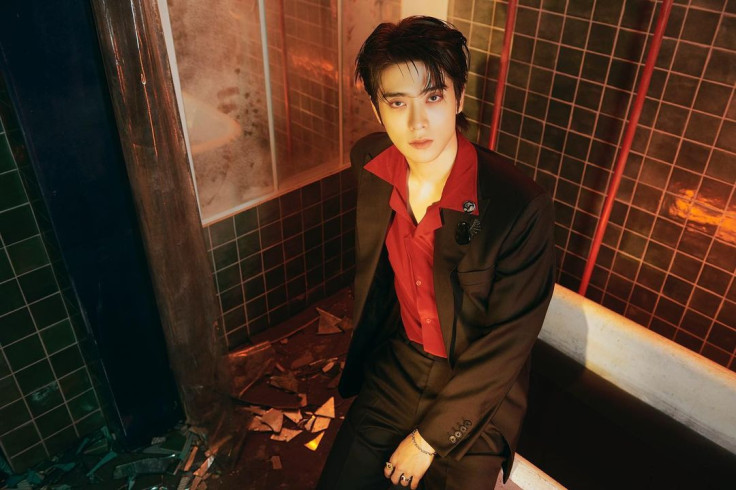 © Copyright IBTimes 2023. All rights reserved.