7-Month-Old Girl Hospitalized With High Blood Alcohol Level, Investigation Underway
Police in Cleveland, Ohio, are investigating the hospitalization of a seven-month-old baby whose blood alcohol concentration (BAC) level was three times the legal limit for an adult driver.
The infant's mother informed the police that she had left her child with an aunt before leaving for work Sunday. When she returned in the evening, she picked up the baby who was acting differently and looked very tired. As they drove back, the mother noticed the baby's condition worsening at a rapid rate. This was when she decided to take the baby to University Hospitals Rainbow Babies and Children's. By this time, the baby had become unresponsive and limp.
Medical staff at the hospital performed a drug panel on the child and gave her medication used to block the effects of opioids as they believed that the baby was suffering from an overdose. It was only later that they discovered her BAC was .25. (BAC is expressed as the weight of ethanol, in grams, in 100 milliliters of blood, or 210 liters of breath. In Ohio, the legal limit is .08) The level of alcohol in the baby's body surprised the doctors as it was three times the legal limit for adult drivers. She was admitted in the hospital for treatment and kept under observation.
On being questioned, the mother said that while the child did have a bottle, she had no idea how there was any alcohol in her system. The aunt was also contacted by social workers and she also claimed to have no idea how the child could have had alcohol in her system.
Police also spoke to several other family members, some of whom suspect that liquor was poured in the baby's bottle because she was crying and not sleeping.
The case was reported to the department of Sex Crimes and Child Abuse. The investigation is ongoing and the police have not released the names of the infant or her mother. No charges have been filed.
In a similar incident, in July 2018, a mother was questioned after she fled a hospital in Marsville, California, on finding out that her baby had tested positive for drugs. Thirty-eight year old Tina Baiz ran from the Rideout Hospital where she had taken her 11-month-old son, Zeke. The baby was taken to the hospital for some medical emergency and when Baiz found out about the presence of some drug in Zeke's system and she left the hospital while he still had an IV tube inserted. Baiz took Zeke and her other child Zoe and went to a motel near Linda, California. It was in the motel that she was found by the police who later took her in for interrogation.
Similarly, in July 2017, police in Utah arrested a couple for giving their newborn child pain medication. Colby Glen Wilde and Lacy Dawn Christenson were accused of giving their daughter prescription pain medication used to help with pain management and addiction treatment on the day she was born. According to investigators, Christenson was addicted to heroin and prescription pain medication during her pregnancy, which led to her daughter being born addicted to drugs. The couple was arrested and charged with several charges including endangerment of a child, use of heroin and methamphetamine and possession of drug paraphernalia.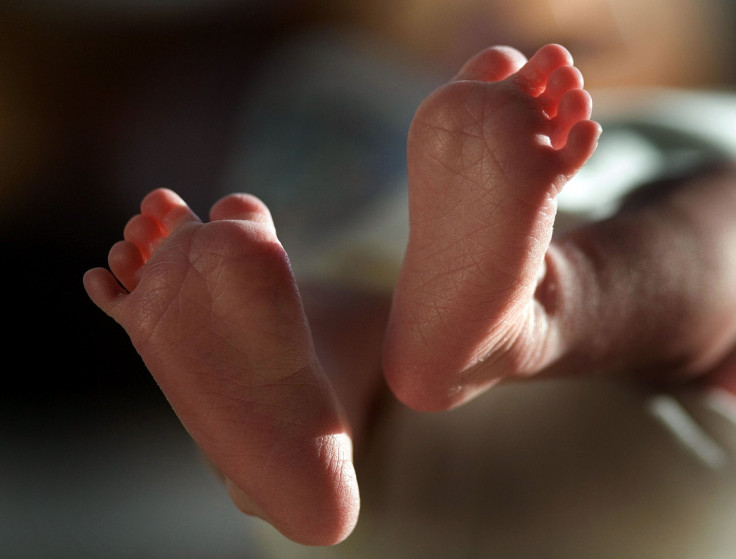 © Copyright IBTimes 2023. All rights reserved.