70-Year-Old Sets Record for Oldest English Channel Crossing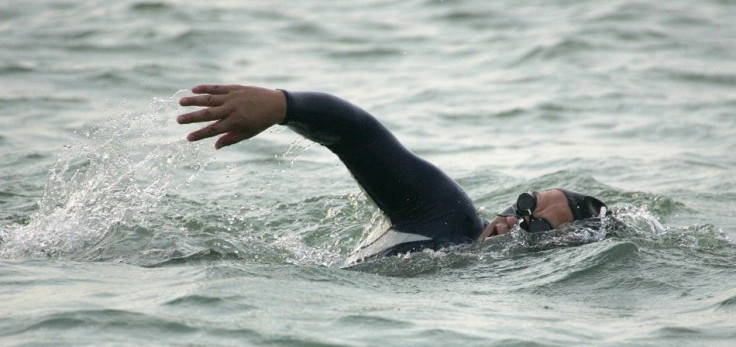 A 70-year-old man became the oldest person to swim across the English Channel on Tuesday. It took retired cancer surgeon Roger Allsopp 17 hours and 51 minutes to complete his feat.
To swim the English Channel is a great challenge and to do it at the mature age of 70 years is astounding! said Anna Orford, Official Guinness World Records Adjudicator. We are very pleased to congratulate Roger on this achievement and in doing so setting a new Guinness World Record.
Allsopp replaced the U.S.' George Brunstad as the record holder. Brunstad was days younger than Allsopp when he swam the Channel in 2004. Allsopp was already the record holder for the oldest Englishman to swim the body of water, having crossed at the age of 65 in 2006.
The grandfather of three is actually from the English Channel. He was raised on the island of Guernsey, a small British Dependency of about 60,000 people that sits between England and France.
The swim helped raise 750,000 pounds (about $1.2 million) for cancer treatment.
I do feel an immense sense of achievement and relief that I have been successful, Allsopp told The Independent. This has been an incredible personal challenge for me and my focus has always been to help raise money for Hope for Guernsey and Wessex Medical Research, a cause that I am extremely passionate about.
Coupled with the fact that a man of my 'grand' age can achieve such a physical and mental challenge proves that you can live younger if you keep active in mind and body.
The first person to swim the English Channel was British merchant navy captain Matthew Webb, who took 21 hours to get across in 1875.
© Copyright IBTimes 2023. All rights reserved.