'90 Day Fiancé' Cast Update: Nicole Insists Azan Won't 'Flake' On Upcoming Vacation
For the last few weeks, "90 Day Fiancé" star Nicole Nafziger has been teasing an upcoming vacation and fans of the TLC series suspect she will be meeting up with her fiancé Azan Tefou.
In the past, viewers have voiced their doubts about whether Azan genuinely likes Nicole or if he is using her. As a result, Nicole has defended their relationship to fans, and it appears she felt the need to do so again.
Last week, Nicole shared a selfie and expressed her excitement about her upcoming vacation. However, she wouldn't share her destination with fans. "My last week of work until my trip! I'm so excited for this vacation. Where do you think I'm going?" the caption read.
While some fans guessed the location, others expressed their doubts about the trip. "I hope you buy travel insurance [because] there's a 99.999 percent chance he will flake out," one Instagram user wrote.
The comment prompted Nicole to explain her and Azan's canceled getaways. "Azan has only ever canceled one trip, and that was for a family emergency. I canceled my last trip there," she wrote.
On Tuesday, Nicole shared a series of Instagram stories that featured her on the way to the airport to fly to her destination. During an Instagram Q&A session from the airport, Nicole eventually revealed that she was indeed on her way to Morocco to see Azan.
Nicole revealed she would be staying in Morocco for two weeks and that she was traveling solo rather than bringing her daughter May along for the trip.
Nicole previously received criticism about vacationing without her daughter but the Florida native insisted that she and her daughter have shared plenty of memorable moments. "I do plenty of things with my daughter in my local area. Moms need vacations too," she told a fan.
During the Q&A, Nicole revealed that she would have to take three flights to see Azan. The first and last flight would take two hours each and her second flight would last nine hours.
Once Nicole lands at her final destination, fans will have to check in on her social media account if they want updates about her trip to see Azan since the star revealed the "90 Day Fiancé" cameras won't be there to film their reunion.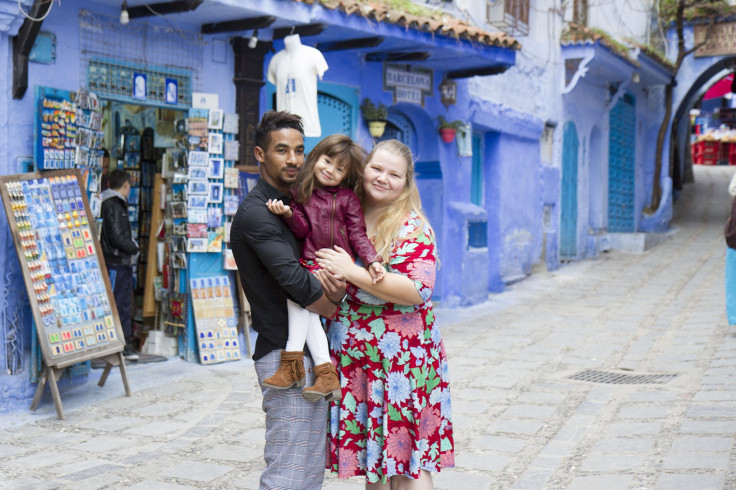 © Copyright IBTimes 2023. All rights reserved.