'90 Day Fiancé' Spoilers: Will Ricky And Ximena Split In Episode 8?
Following a stunning confession last Sunday, a new sneak peek at "90 Day Fiancé: Before The 90 Days" Season 2, episode 8, teases what could be the end of Ricky and Ximena's whirlwind romance.
In the previous episode, Ricky finally told Ximena why he actually came to Columbia. The Ohio native initially traveled to South America to meet a woman he met online named Melissa. However, when she became distant, he reached out to his plan B, Ximena.
In a preview of "Expecting the Unexpected," viewers see the couple moments after Ricky revealed the truth, which caused Ximena to abruptly leave their romantic dinner. In her confessional, Ximena admits she feels betrayed by Ricky, who previously called her Melissa while they were kissing.
Despite her anger, she decides to return to the table to hear his entire explanation. In the video, obtained by Hollywood Life, Ricky tells Ximena he only had dinner with Melissa, but when he misunderstands a question she asks in Spanish about intimacy, Ximena becomes furious.
After she clarifies what she was asking, Ricky backtracks and once again promises Ximena he never did anything with Melissa aside from going to dinner.
When Ximena questions why Ricky decided to tell her this if Melissa is no longer in his life, he insists he had to tell her the truth. Chances are she may not like what Ricky has to say if he continues being honest.
Viewers know that Ricky was actually in love with Melissa and was considering proposing to her during his trip to Columbia. However, once she made it clear she wasn't interested, he contacted Ximena in hopes his trip wouldn't be a complete waste of time.
After spending some time together, Ricky began to truly fall for Ximena, but he knew he had to tell her the truth if they were going to build a future together.
Not long after the airing of episode 7, fans noticed Ricky deleted his Instagram page. As for Ximena, it appears she has left Columbia to pursue an education in Florida. Seeing as there is no trace of Ricky on her social media page, fans will have to wait to see if the couple is truly over.
"90 Day Fiancé: Before The 90 Days" Season 2, episode 8 airs Sunday at 8 p.m. EDT on TLC.
​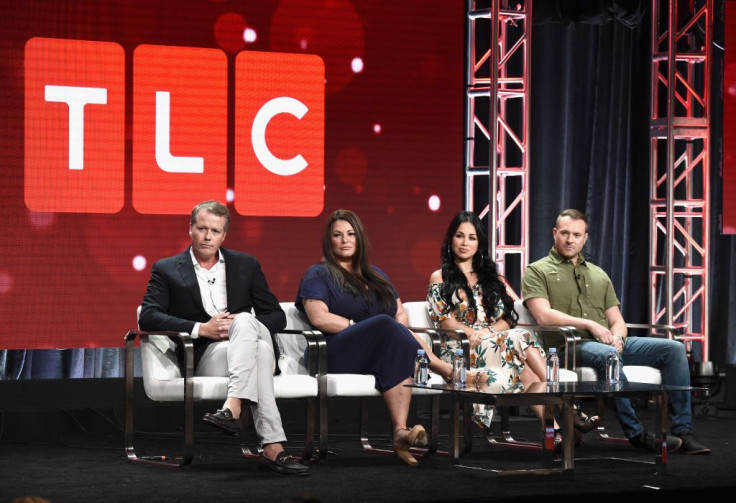 © Copyright IBTimes 2023. All rights reserved.
FOLLOW MORE IBT NEWS ON THE BELOW CHANNELS