A$AP Rocky Brawl: Sweden Drops Probe Into Alleged Victim
US rapper A$AP Rocky was arrested in Stockholm, Sweden earlier this month for suspected assault over his alleged involvement in a brawl that left a man severely injured.
Rocky. whose real name is Rakim Mayers, and his crew allegedly cut the victim with a broken glass bottle and beat him on the ground. The incident occurred after the rapper,performed at the Smash hip hop festival in Stockholm.
On Monday, the alleged victim's lawyer, Magnus Stromberg, said that the investigation into the alleged incident has been dropped, according to a written confirmation he received from the prosecutor.
Stromberg said that while his client, is relieved, the development was not unexpected.
"He has been the subject of an assault, but he has not committed a crime," Stromberg said, according to CNN.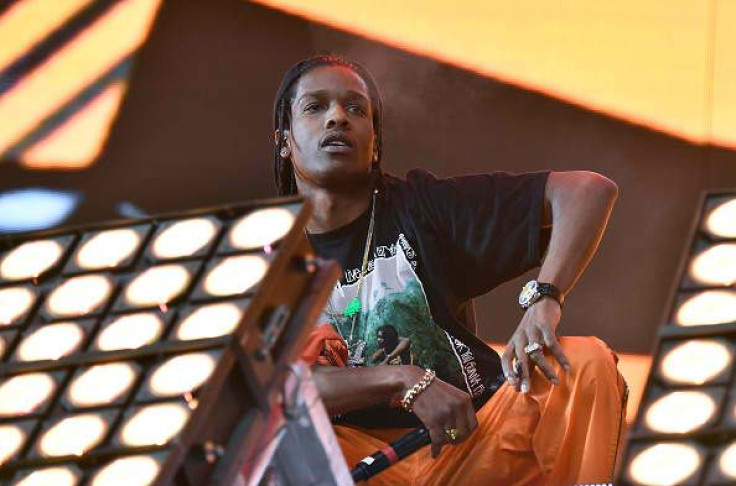 The Swedish Prosecution Authority also confirmed in a press release on Monday that it has dropped all charges against one of the six men involved in the street fight.
It said that the preliminary investigation is already discontinued and the injured party is no longer suspected of any crime. The man was held on suspicion of abuse, assault and attempted assault.
Senior Public Prosecutor Daniel Suneson, who is in charge of the investigation, provided an explanation for the decision. He said that the rapper's bodyguard repeatedly asked the man to leave before allegedly becoming physical.
"When he refuses to leave, the other person first pushes him away and then takes a grip around the other persons neck and lifts him away a few meters. In this situation, the person throws his headphones on the notifier, and tries to hand out battles, which may be considered as right to self-defense," Suneson said, according to Page Six.
The investigation against Rocky and two members of his team, however, is still ongoing. Rocky is still behind bars since he was detained on July 3.
His lawyer, Slobodan Jovicic, said the 30-year-old was simply defending himself after being assaulted and that his client is innocent.
The Swedish Prosecution Authority said that Rocky and the two crew members would be held at the Kronoberg Detention Center until July 25, when a decision would be made on how to indict them.
© Copyright IBTimes 2023. All rights reserved.