Ad-Block Panic: Should Digital Media Banish The Blockers - Or Learn From Them?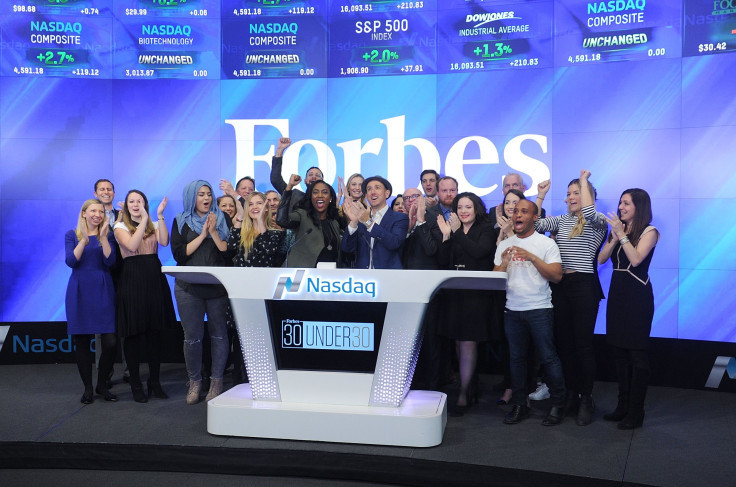 Conde Nast's glossy tech title Wired had a friendly message on Monday for would-be visitors to its website who use ad-blockers: their free ride is over. Wired will now charge those readers $3.99 for four weeks of ad-free access, with the unstated alternative that they can get their fix somewhere else.
"At Wired, we believe that change is good," said the note to readers, titled "How Wired Is Going To Handle Ad Blocking." "Over the past 23 years, we've pushed the boundaries of media, from our print magazine to launching the first publishing website. We even invented the banner ad."
That's right, the world's first banner ads, the very beginning of the scourge plaguing the ad-supported internet, happened on Hotwired, Wired magazine's website, in 1994.
Over the next 20 years Wired, like a lot of magazines and newspapers, struggled mightily with the paradox of trying to sell subscriptions for content they were giving away online for free.
"We're going to continue to experiment to find new ways to bring you the stories you love and to build a healthy business that supports the storytelling. We hope you'll join us on this journey," the note concluded. "We'd really appreciate it."
Wired is only the latest place to throw down the gauntlet for those circumventing their online ad business model. Fellow Conde Nast property GQ, Forbes, and last month, Slate.com, have all decided to take on ad blockers by barring users from entering their sites unless they disable the software, and the Washington Post tested the approach last winter.
In exchange for turning off the blocker, Forbes offers users an "ad-light" experience free of welcome and video ads, while the Post redirected users to sign up for a free six-week subscriptions. Slate did not respond for comment, while the Post told IBT it had merely tested the idea to gauge readers' reaction and had no plans to share the data. Forbes' chief content officer, Lewis Dvorkin, has been publishing the site's findings as the experiment goes on.
The picture from the consumer's side is clear: Visiting a news website these days often involves an exasperating struggle to fend off the advertising that supports it. Innocent users — whose only wish is to read a article — are instead bombarded by dancing animations, insufferable autoplay videos, pop-up ads, surveys and special offers, all while their browsers are injected with cookies and trackers that follow them elsewhere.
That is, unless you have an ad blocker. Over the past few years, ad-blocking software has gone from rare defense mechanism for tech-savvy surfers to everyday salvation for hundreds of thousands of internet users.
Naturally, this software is public enemy No. 1 among digital advertisers and publishers. Any ambiguity was cleared up last month when Randall Rothenberg, CEO of the Interactive Advertising Bureau, called the most popular blocking brand, AdBlock Plus, "an unethical, immoral, mendacious coven of techie wannabes at a for-profit German company."
Rothenberg called the whole business of ad-blocking organized theft, and as business teams watch helplessly at declining desktop ad revenues, it's easy to see where he's coming from. To make matters scarier, the fight has since spread to the mobile battlefield with Apple's decision last year to allow ad-blocking software on its Safari iOS browser for the first time. "To some, this screams extortion," wrote Forbes' Dvorkin this month.
Not everyone in the ad world buys the indignation, however. Joe Marchese, president of advanced ads at Fox Networks, said the rise of ad blockers was a tipping point waiting to happen in a media environment saturated with intrusive advertising. Rather than block ad blockers, he said he wants to go to door to door teaching people how to install AdBlock.
"The argument here is that the market is flooded with so much junk and ads, loading up so much data and taking up so much data, that the consumer is well within their rights to block them," he told International Business Times on Wednesday. "The general idea, that consumers should be in control, makes total sense. Where was this indignation when DVRs came out?"
Still, the protests across the industry are easy to understand: Nothing in the world is free, and if you don't want to subscribe to a publication, the least you can do is let it monetize your eyeballs to advertisers. Some argue further that choking off the easiest and most obvious source of revenue, ads, threatens the diversity of the media landscape, leaving only the biggest companies with the biggest bank accounts to survive the ad-block revolution.
Marchese pointed to plummeting ad rates, the approximately $7 billion in ad fraud committed by bots, and the daily heap of low-viewability impressions as evidence that digital advertising is mess that needs to be blown up and begun again. Publishers and advertisers, he said, should start by imagining a world where everyone has an ad blocker turned on and proceed from there.
Brian Rauschenbach, president of digital marketing agency Add3, echoed all this. He said the Washington Post and Forbes strategy of blocking the blockers is a big mistake. "These users are probably millennial readers, passive readers directed from a social platform into an article they were only going to spend a few minutes on anyway," he said.
"I think it's actually a terrible decision on their part to block that person, by saying you have to register, because they could have converted a user with a little more effort," he added. "It's not benefiting the advertisers, but at least they can drop a cookie on these users and talk to them on Facebook."
In its post addressing ad-blockers, Forbes disclosed that 58 percent of the 2.1 million visitors asked to disable their ad-blockers refused. "We monetized 15 million ad impressions that would otherwise have been blocked," Dvorkin reported.
Of course, that also means they turned away more than a million users. Indeed, audience data collected by websites is one of the big reasons why users turn on ad blockers in the first place. Visitors to Forbes.com, for instance, are greeted with about 34 pixels and trackers lurking on its welcome page: DataXu, DoubleClick, Datalogic, Rocketfuel, Facebook, Google tag managers, email analytics companies — the list goes on.
"Look what you're doing," Rauschenbach said. "We put 34 trackers on a site and we're surprised that consumers don't trust we're doing good stuff with these?"
In other words, the ad-block time bomb has been ticking for decades, and it was built by the same people who are now panicking. As Forbes' Dvorkin noted in his own post, the news industry began the internet era by giving its product out for free. Absent any voluntary payment from customers, publications made money off ads: first display ads, increasingly targeted, then video ads and modal ads and pop-up ads.
One thing led to another until the assault became so obnoxious that ad blockers were the only way readers could clear the muck off of their browsers.
"We did this to ourselves," Rauschenbach said.
© Copyright IBTimes 2023. All rights reserved.