Adam Schiff Schedules Director Of National Intelligence To Testify On US Security Concerns
KEY POINTS
Adam Schiff has asked DNI Joseph Maguire to publicly testify In February
The testimony will be on national security concerns facing the U.S. and its allies
Maguire has not yet responded to the invitation
California Congressman and Intelligence Committee Chairman Adam Schiff has scheduled Director of National Intelligence Joseph Maguire next month. Schiff has called DNI Maguire to testify at a public hearing over national security threats facing the U.S. and its allies.
The Hill reports that Schiff sent an invitation to testify on February 11 and 12 after the intelligence community urged Congress not to continue the public portion of the annual Worldwide Threat hearing. The testimony will consist of discussion of unclassified assessments regarding threats to the nation. Schiff said the committee "expects" Maguire and intelligence officials to "delve further into classified details about these threats" in the classified portion.
"Witnesses should also be prepared to discuss the challenges faced in ensuring that the intelligence community can meet these threats and how these challenges have informed the anticipated budget request the Committee will receive for the National Intelligence and Military Intelligence Program within the President's Fiscal Year budget request for 2021," Schiff wrote in his letter.
The Office of the Director of National Intelligence has not yet commented whether or not the Director will accept the invitation. "We continue discussions with the committees about the timing and format of the Worldwide Threat Assessment hearings this year," a representative said. Maguire has 48 hours before the hearing to respond to the letter, per Congressional rules.
Intelligence officials have asked the House and Senate Intelligence committees not to hold public hearings as part of this year's Worldwide Threat assessment, because they're concerned that agency chiefs may disagree with President Trump, specifically over issues related to North Korea and Iran.
Last year, Trump said that he "disagreed" with certain things that were said at the hearings. In a climate where career intelligence officials are more at odds than ever with the President, many are calling for honest, transparent testimony from agency leadership.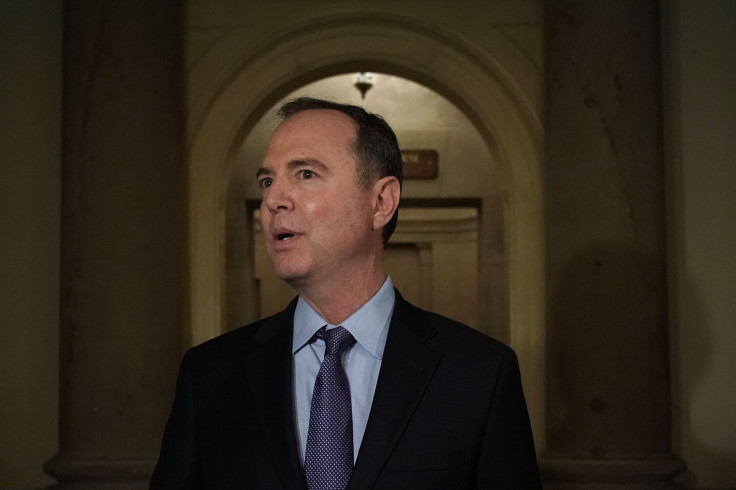 © Copyright IBTimes 2023. All rights reserved.