Addison Rae's Dad Monty Lopez Allegedly 'Misled' 25-Year-Old Into Having Affair: Report
KEY POINTS
Renée Ash, 25, came forward claiming she had a five-month relationship with Addison Rae's father, Monty Lopez
Ash alleged the 46-year-old father-of-three led her to believe he was in the process of getting a divorce from wife Sheri Easterling
She claimed she broke up with Lopez after several girls accused him of hitting on them in person and over FaceTime
Addison Rae's dad, Monty Lopez, allegedly had an affair with a 25-year-old woman named Renée Ash.
Ash recently came forward claiming that she and Lopez were involved in a romantic relationship for five months. In an interview with Page Six, she claimed that the 46-year-old father-of-three told her his marriage to wife Sheri Easterling was over when it wasn't.
"Unfortunately, he misled me on his marriage, he lied to me," the Los Angeles resident alleged. "He told me that we were going to be together and have babies together."
Ash, who shared several photos of her with Lopez, went on to claim that Lopez introduced her to his mother and his youngest brother, causing her to believe that they "had something real."
"He told me a story of his marriage that convinced me that they were apart and in the process of getting a divorce," Ash alleged.
Ash claimed that she and Lopez began dating in March after they met through a mutual friend. She apologized for the hurt their alleged relationship caused for Lopez's immediate relatives, including Easterling, 42, their daughter, Rae, 21, and sons Enzo, 14, and Lucas, 8.
"If anybody was hurting, it was me and his family. I am beyond sorry for that. I loved him and I believed him," she told Page Six. "I am so sorry if anything I have said has hurt his family any more than he already has. And I am also sorry that he has hurt me so deeply that I believed we were in love."
Ash claimed she broke up with Lopez, who has 5.4 million followers on TikTok, this week after several girls accused him of hitting on them in person and over FaceTime.
Ash said the last straw came when she saw leaked footage on social media of Lopez allegedly caressing a girl's backside during a night out partying. Unnamed sources told Page Six that the individual in the video was only 19 years old.
The viral clip — which has since been deleted by TikTok user @marlig_ — showed a young blonde claiming, "Addison Rae's dad is trying to f—k me, I swear to God," before a man who resembles Lopez touched her rear end.
In mid-June, Lopez and Ash came close to calling it quits after an alleged pregnancy scare, an unnamed source told Page Six. After two positive urine tests, Ash felt as though she "had no support from" Lopez, who allegedly texted in response, "Your [sic] not pregnant," the insider claimed.
Screenshots of alleged text messages and WhatsApp exchanges between Lopez and Ash that were obtained by Page Six showed him promising to move in with her, get married and start a family and included a photo of them kissing on a bench.
In one alleged message, Lopez claimed that he and Easterling had a "weird relationship." He also allegedly told Ash that he "left" Easterling for "bitching" and "f—king with" him, according to the alleged texts.
Lopez stalled going public with their romance. Text messages showed that she grew tired of keeping it under wraps, though Page Six's source claimed that "most of Los Angeles already knew about them."
In a 2020 interview with Seventeen, Rae revealed that her parents got divorced when she was younger and had an on-again, off-again relationship throughout her childhood before remarrying in 2017.
When Rae decided to move to Los Angeles to further her career, she convinced her parents, and both of them were supportive.
"After a while [my dad] was like, 'You know what, whatever. If you really believe that you're going to do this and you're going to make it work and you have a plan, do it. I believe in you, I trust you,'" the "He's All That" star said.
"When we moved out here collectively as a family, that's when things really started skyrocketing," she added. "I mean it's true, the rest was history."
Rae's entire family later became famous in their own right. Her mother is part of her podcast "Mama Knows Best" on Spotify.
"Addison and Sheri don't deserve this and neither do the other girls he's disrespected. I hope telling my story sheds light on a man who has gotten away with their power in the industry for too long," Ash claimed to Page Six.
Rae had unfollowed her father on Instagram in recent weeks. Easterling also removed "wife" from her Instagram bio. Meanwhile, Lopez's bio still includes "Husband to @sherinicole."
Rae, Easterling and Lopez did not immediately respond to requests for comment.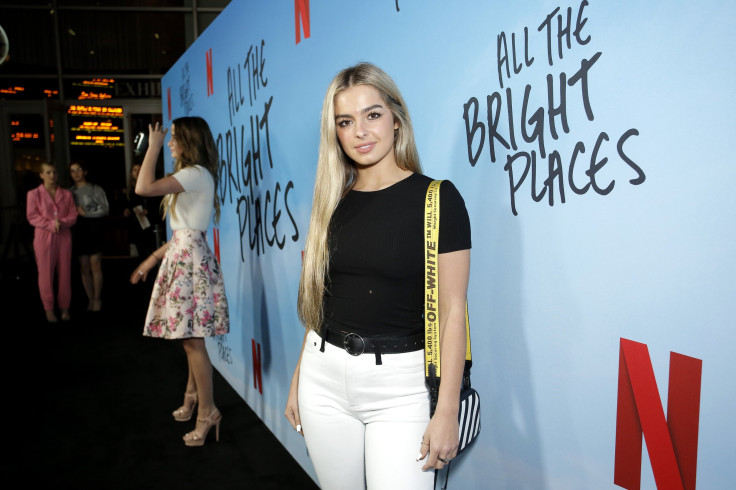 © Copyright IBTimes 2023. All rights reserved.
FOLLOW MORE IBT NEWS ON THE BELOW CHANNELS