Addison Rae On Grandfather's Kidney Cancer Battle: 'It Was Rough'
KEY POINTS
Addison Rae said it was rough for her family when her grandfather battled cancer
The social media influencer is raising money for the American Cancer Society
Rae is currently reading scripts to find her next project after "He's All That"
Addison Rae got candid about her grandfather's kidney cancer battle.
The 21-year-old social media personality opened up about the rough time she and her family went through when her granddad, Donald Easterling, was diagnosed with cancer.
"A lot of my memories of him from when I was young was in the hospital. It was rough for my family to go through that," Rae exclusively told Variety.
The TikTok star went on to share that, fortunately, her granddad was able to overcome the disease, and he has since become an inspiration for her.
"But luckily, my pawpaw is a very strong man who still to this day tries to do everything he did when he was 20 years old. He's very inspiring. He's a very quiet man so you know when he says a few words, they mean a lot," she added.
This explains why Rae is very determined to help raise funds for the American Cancer Society. She recently invited her fans to help her raise money for the organization by donating $10 each.
Each donation is going to give fans a chance to enter a contest. The catch is they can win a trip to the Super Bowl in Los Angeles and watch the championship game with Rae, who admitted that she's such a big football fan.
"I grew up in Louisiana, so football is pretty big there. I was always a Saints fan, but then I moved to Shreveport when I was in high school, so I became a Cowboys fan," she said.
Last fall, the online influencer struck a multi-movie deal with Netflix, following the release of her debut film "He's All That," which also starred Tanner Buchanan, Peyton Meyer, and Rachel Leigh Cook.
"Getting the opportunity to work with Netflix was such a pinch me moment and now to be able to continue the relationship is beyond my wildest dreams," she was quoted as saying by Just Jared Jr.
Rae recently admitted that she's still in the process of looking for her next project. She's currently binge-watching "Breaking Bad" and taking some acting notes from the show while reading scripts to find her next movie.
"I want to show people I'm not just limited to one thing. I want to play the bad guy but also the good guy. I eventually want something really deep and emotional and real as possible," Rae explained.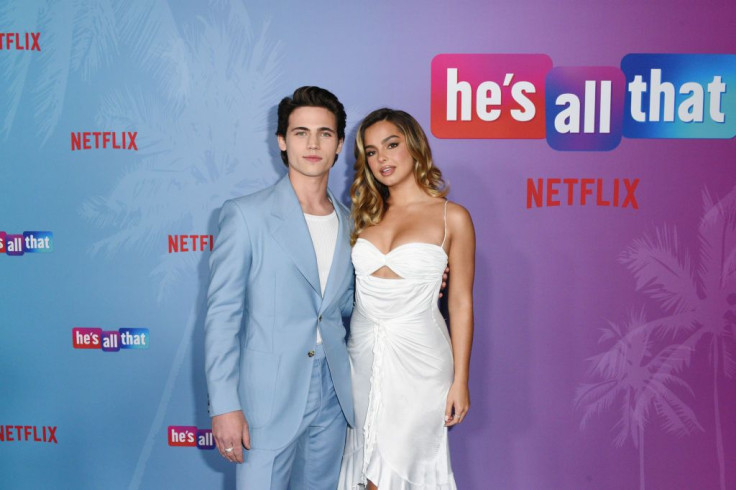 © Copyright IBTimes 2023. All rights reserved.