Adele Receives On-Air Apology From TV Host Who Says He 'Insulted' Her
KEY POINTS
Matt Doran missed the preview link to Adele's album "30" that was sent to his email, making him ill-prepared for their interview
He assumed he wouldn't be given a preview copy because their interview was set to air before the album's release
The journalist denied claims that the singer walked out of their interview
Adele is receiving a very public apology.
Matt Doran, a journalist and co-host of the Australian TV show "Weekend Sunrise," apologized to the 33-year-old British superstar at the end of his broadcast Saturday over an embarrassing incident that drew scorn on social media.
He recently admitted that while interviewing Adele, he revealed that he "only had the privilege of hearing" her new single "Easy On Me." However, Doran was previously offered the chance to listen to Adele's entire new album, "30," which officially dropped Nov. 19. But the journalist missed the preview link sent to his email, making him ill-prepared for the interview, which ultimately was never broadcast.
"This is a story that has sparked a torrent of abuse and mockery from around the world and, if I'm being honest with you, the bulk of this savaging, I deserve and I totally own," Doran said on "Morning Sunrise." "I flew to London to interview Adele, an unspeakable privilege and what was to be one of the highlights of my career."
The TV host admitted that he made the "terrible mistake" of assuming that he wouldn't be given a preview copy of "30" because their interview was supposed to air before its release date and "Adele's album was the industry's most prized secret."
Doran explained that he received an email from Sony the day after he landed in London. He said the email did not mention Adele but did contain a link to her long-awaited new album.
"The genuine, dead-set, hand-on-heart truth is that I missed it, by an absurdly long margin, the most important email I've ever missed in my life," he said.
The journalist went on to deny claims that the singer walked out of their interview, sharing that their chat "ran overtime."
According to Doran, they talked about "the paradox that is being the world's most famous artist but hating fame" as well as "the concept of pure artistry, the majesty of Adele's voice [and] what it must be like to hear that sound come out of one's own mouth."
He added that at least half of the interview focused on Adele's new music. He also said he learned that her song "Easy On Me" was conceived in part while she was singing acapella in the shower.
Doran said the interview lasted nearly half an hour and described Adele as profound, funny, raw and honest.
"But all that doesn't matter. Because by missing the album link, however I might try to justify it, I've insulted Adele," he continued. "To Adele, I say, I'd never have knowingly disrespected you by deliberately not listening to your work. I am so sorry. I also apologize to Adele's Australian fans, and to you, our viewers, who through my error, have been denied this interview and the insight into her character."
He also quoted a lyric from Adele's track "Hold On," saying, "Sometimes forgiveness is easiest in secret." Doran said he wasn't expecting forgiveness but believed that he owed the singer an apology.
Adele has not publicly responded to Doran's apology. She also hasn't commented on the initial reports about the interview mishap.
Fans of the singer, however, had no problem sharing their thoughts about Doran's statement.
"You were given one of the best interviews of the year and you didn't do your homework. Plenty of other professionals would have jumped at the chance," Andrew James, who claimed to be a former music journalist who has interviewed a number of music stars, commented on Twitter.
"I don't think Doran has to apologize for anything as we are all human and [make] mistakes! Sometimes we overlook things, and we just learn from that. I am sure Adele doesn't hold any grudges either," another Twitter user wrote.
Adele's "30" has become the fastest-selling album of 2021 in both the U.S. and the U.K. It sold more than 660,000 equivalent album units just three days after release, according to MRC data reported by Billboard.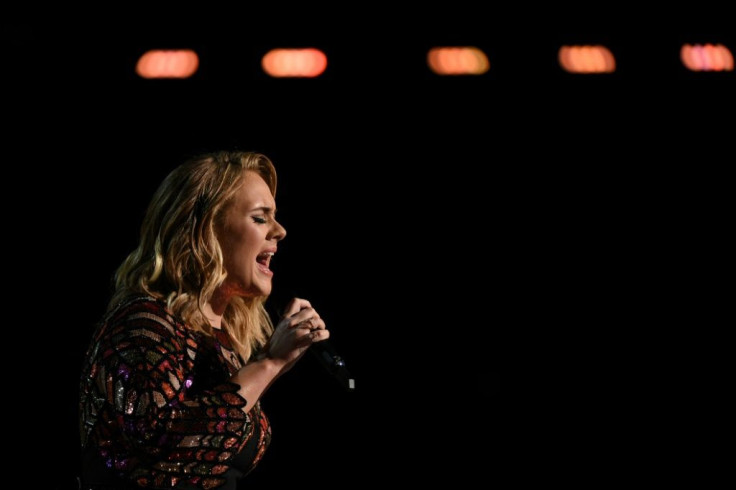 © Copyright IBTimes 2023. All rights reserved.
FOLLOW MORE IBT NEWS ON THE BELOW CHANNELS