Adele Releases Tracklist For Upcoming Album '30;' Fans Already Have A Favorite
After a long wait of six years, Adele has finally released a tracklist of her upcoming album "30", and her fans are already in emotional overdrive.
During her Vogue segment on "73 Questions," Adele called 30 as her "most personal one yet" as she admitted crying to a "few of my new ones." The "Hello" singer also revealed her favorite lyrics ever written by her were "all on the new album." It is expected that in this album she will be exploring her divorce from Simon Konecki.
Check out the list below.
Her latest album has three bonus tracks too:
1. Wild Wild West
2. Can't Be Together
3. Easy on Me (With Chris Stapleton)
Songs like "Cry Your Heart Out," "Hold On" and "To Be Love" already have her fans gearing up to shed some tears.
But, it is the song "I Drink Wine" that people are obsessing over even before hearing a single note. Many fans believe "I Drink Wine" is that mystery song that was heard in her British Vogue profile, which she called "self-destruction."
The song is considered to be "the most non-Adele sound yet – shades of Goldfrapp, her voice sampled and resampled over a hypnotic beat. It smells like a hit."
"Oh, that is destruction," she said. "It's me going out and getting drunk at a bar. Drinking liquor. I start arguments if I drink liquor. I can handle my wine, I could drink five bottles of wine and have a normal conversation."
So just as expected, Adele's "I Drink Wine" already has fans going all out as they cannot wait to hear this particular song.
"I already know that 'I Drink Wine' will be my song for the rest of the year," wrote one user on Twitter.
Reacting to the song, a fan tweeted "Can you imagine it tho? if we all laughed at 'I drink wine' it turns out to be a gut-wrenching, heartbreak ballad that has us absolutely sobbing and inflicts a profound sorrow onto us for the rest of our lives?"
Check out all the Twitter reactions.
Adele's "30" is all set to release on Nov.19.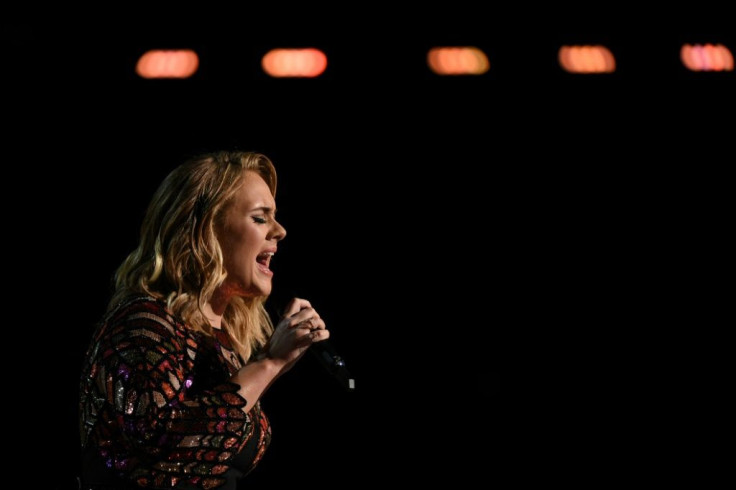 © Copyright IBTimes 2023. All rights reserved.