Adele Rents Sprawling £7million, 10-Bedroom House in the Country [PHOTOS]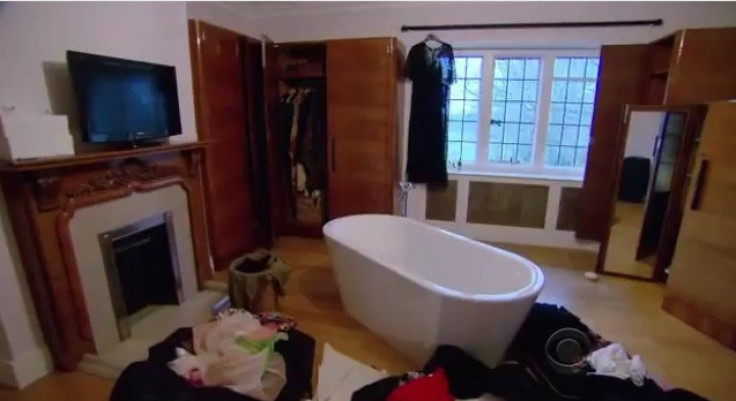 Adele has certainly come a far way since living in a modest apartment in South London above a bargain shop with her mother. The six-time Grammy winner has just rented a £7million, £15,000-a-month mansion in West Sussex.
Adele's new home is a sprawling mansion set on 25-acres of emerald green grass. The palatial estate boasts two swimming pools (one indoors), a helicopter pad, a ballroom, a tennis court, a game room and a guest cottage. It was a former convent.
The singer, who scored the top selling album of the year with her hit 21 which pushed 6.4 million copies worldwide, gave an exclusive peek of her new home to Anderson Cooper during a 60 Minutes episode.
At just 23-years-old, Adele has already reached superstardom and this house just further goes to show she is in the big leagues now.
She took Cooper on a tour of the home, baked cupcakes in her state-of-the-art kitchen and even showed off her collection of wigs (which she have names like Jackie Collins and June Carter). The home was built at the end of the 19th century, according to The Daily Mail, and is just a half hour away from her boyfriend Simon Konecki's home in Brighton.
Cooper noted how many of the rooms in the home have no furniture. Her bathroom - which features marble washbasins, a marble fireplace and floral murals - is being used a temporary closet, it seemed. Adele had clothes strewn throughout the room, hung on curtain rods and thrown on the floor.
I love what you've done with the place, said Cooper, jokingly. I've been busy! said Adele.
Adele spoke frankly to Cooper during the interview, delving into body image stigmas. The songstress said that she has never had the desire to be a skinny Minnie with my t--- out
I've never seen magazine covers and music videos and thought I need to look like that. To sell more records? I don't even need to - I'm selling records! she said.
I don't find that attractive and even if I did have, you know, a Sports Illustrated body, I'd still wear elegant clothes. I ain't lookin' like no slapper. Exploiting yourself sexually is not a good look, I don't think.
She candidly talked about throwing up from nervousness before shows, her love for cursing and the meaning behind some of her most personal songs.
The superstar is currently on the cover of Vogue magazine, the crème de la crème of the fashion industry. Even though she is the anti-popstar she surely knows how to flaunt it. On the cover, which was released Sunday after her astonishing Grammy sweep, the buxom vixen flaunts her curvy figure and big blue eyes.
Check out The Daily Mail's feature on Adele's new home to see all the photos of the sprawling mansion.
© Copyright IBTimes 2023. All rights reserved.