Adele UK Tour Tickets Are Scarce As Diva Cracks Down On Scalpers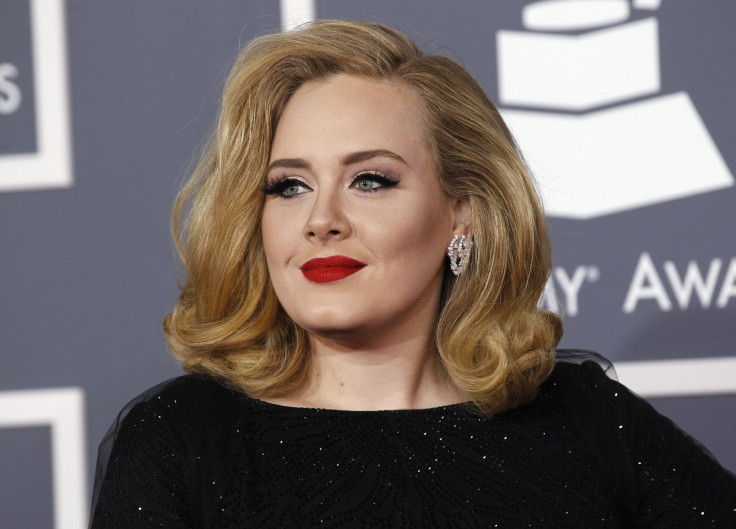 So great and terrible is Adele's power that even wicked scalpers bow before her. Thanks to a "zero tolerance" policy put in place by the singer and her team, less than 2 percent of the 57,000 tickets Adele presold for an upcoming 14-date tour of the U.K. and Ireland have hit the secondary market, a steep fall from the 20 percent that's commonplace for a top-flight artist in the U.K. live music market.
The pop phenomenon's team used a number of tactics -- including a complicated preregistration process designed to foil bots, and a system that scans the secondary market for seats that have been marked up too much -- to keep the hottest tickets of 2016 out of scalpers' (or as they're known in the UK, touts') hands.
"This is a show for fans who've waited years for Adele to perform," Jonathan Dickins, Adele's manager, told Music Business Worldwide. "We were carefully monitoring all of the registrations to try and spot anything suspicious."
Dickins is not exaggerating when he says Adele's fans have been waiting years. After a throat problem that ultimately required surgery cut her last world tour short, Adele has mostly stayed off the road and out of the public eye since 2012.
As a result, demand for these tickets has been considerable. More than 500,000 people registered on Adele's website to participate in the presale that began this week, according to Songkick, the independent ticket seller that handled presales of the tour. Those who did partake in the presale had to provide an unusually large amount of information, a tactic that helped Adele's team identify some 18,000 likely touts, who had their registrations denied.
After weeding out one batch of bad apples, the tickets went on sale -- an "extreme load" Songkick later admitted it experienced difficulty handling -- and a separate team then began monitoring the resale market for tickets that were marked up too high. When they find them, Songkick simply cancels the presale orders corresponding to those seats and then puts them back into the pool of tickets available to registered fans.
While this tactic isn't perfect, the number of overpriced tickets floating around for Adele's upcoming dates is far lower than it is for other top-shelf artists touring the U.K. at the moment.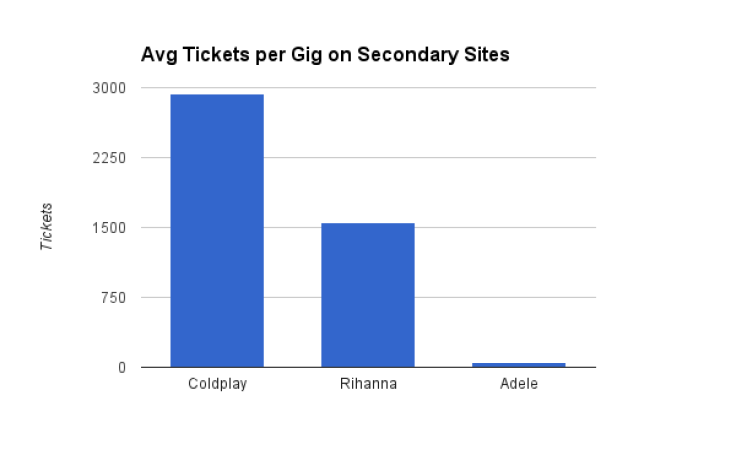 While scalpers, bots and brokers are a fact of life in the live music industry, they are an especially troublesome one in Britain. The British consumer watchdog group Which? released a report this year finding that it is not uncommon to find secondary-market sites offering tickets for tour dates that haven't gone on sale yet, and that tickets are sometimes resold at markups north of 1,700 percent.
"This is an industry that is crying out for regulation," Richard Marks, director of fan-to-fan ticket exchange site Scarlet Mist, told the Independent. "The government needs to get involved, say it's wrong, put legislation in to monitor it, and create a better playing field."
While the British government did take a step toward addressing the situation with the Consumer Rights Act of 2015, a number of industry players, including Coldplay and Adele's manager, have written letters saying it does not go far enough.
The rest of Adele's U.K. tour tickets go on sale Dec. 4.
© Copyright IBTimes 2023. All rights reserved.