Adidas Smart Watch: Sports Apparel Company To Release Running Companion Nov. 1 For $399
At the GigaOM Mobilize 2013 conference in San Francisco, Adidas (ETR:ADS) announced that it will throw its hat into the smart watch arena that seems to grow more crowded by the week. Adidas Interactive Vice President Paul Gaudio said the smart watch go on sale Nov. 1 for $399.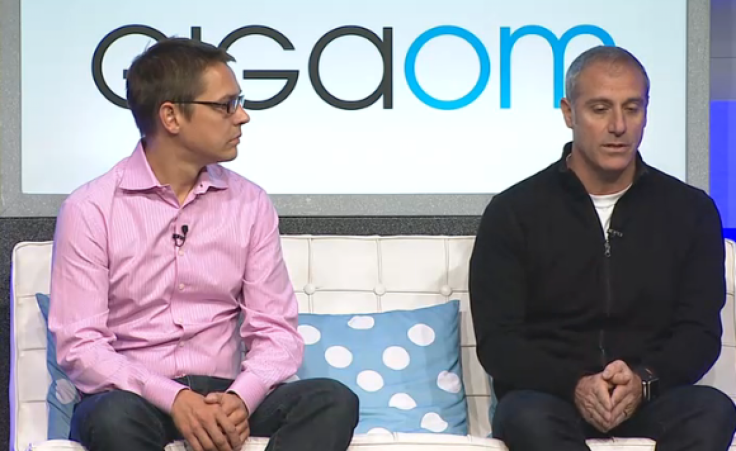 The Adidas smart watch, which wasn't given an official name, is being targeted mostly toward runners. It will track the runner's location, speed and heart rate and can also store music. Most interesting is that the Adidas smart watch has a coaching feature that will give runners personalized instructions -- either on the watch face or through headphones -- based on their heart rate.
Adidas is just the latest non-tech company to reveal their own smart watch. Japanese automaker Nissan (OTCMKTS:NSANY) revealed plans in September for its Nismo smart watch. Sony (NYSE:SNE) unveiled the SmartWatch 2 in June, and the Samsung Galaxy Gear is already in stores with a follow-up expected to come soon. It's expected that Google (NASDAQ:GOOG) and Apple (NASDAQ:AAPL) will soon release their own smart watches.
To separate its smart watch from the competition, Adidas is focusing solely on runners.
"We're not trying to make a smart watch, but the smartest running watch," Gaudio said.
Smart watches certainly make sense for runners. After all, no one wants to go for a jog with a smartphone weighing down their pocket, and wearing a watch is far less intrusive than strapping a bulky phone around one's arm.
You can watch the entire announcement here.
© Copyright IBTimes 2023. All rights reserved.