Aisha Khan Found, but Facebook Users Demand an Explanation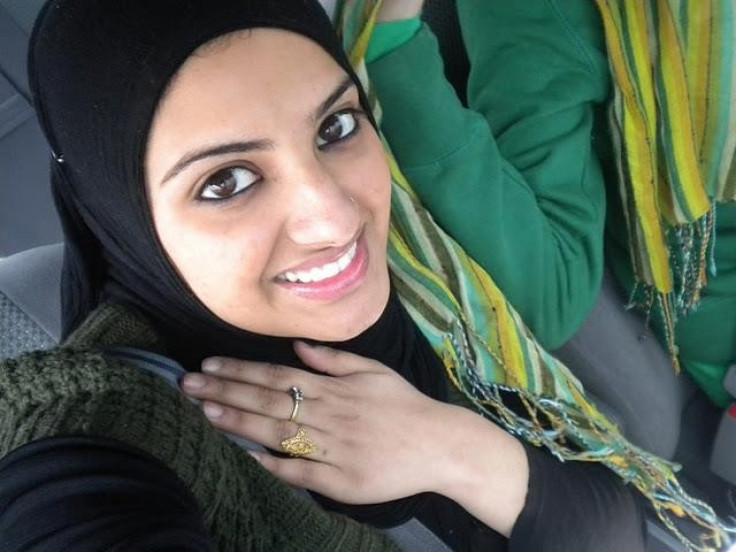 Missing 19-year-old college student Aisha Khan, was found a week after she mysteriously vanished, but the Facebook hunt continues as users demand answers to unanswered questions about her disappearance.
Khan's family launched a Facebook page and posted a $10,000 reward in hope of obtaining clues towards the whereabouts of the girl. But after she was found just seven days later--with no suspicion of foul play--the Facebook community demanded answers.
This was the statement issued by the Help Find Aisha Khan Facebook page after the girl was found on Wednesday:
The Khan family is ecstatic. Their daughter is ALIVE and safe. I cannot begin to express how much of an honor it has been getting to know them, even if it were a tragic event that brought us together. Isn't that what humanity is? Caring, helping, giving selflessly to our brothers and sisters ESPECIALLY in time of grief? Our prayers that she would be located safely, regardless of background, have been answered.
I witnessed something beautiful this past week. Our community -local, national and global- setting aside all differences and banding together as one for something. It was truly what kept everyone motivated and positive throughout the whole ordeal. I received phone calls from people I've admired my whole life asking ME how they could help with efforts. I also received calls and emails from priests, rabbis and imams across the nation letting us know that they are all praying for Aisha. It was absolutely beyond inspiring.
Please, let us not forget what we have gained from this. We are at times vicious beings that are so quick to be critical and judgmental of others and this is certainly not a time to allow anything to dissolve this new-found global community, ESPECIALLY when the full story has yet to be announced.
Aisha brought us together. All efforts, all sleepless nights and exhaustion was worth it. Why? Because we found her, and she is alive and NOT DEAD.
Sincerest thank you to everyone for your selfless efforts. It has not gone unnoticed and each and every one of you was extremely crucial toward this goal. So proud of you all. Thank you. -via Sara Jawhari, media coordinator
The statement was accompanied by over 1000 comments from the Facebook community. Aisha needs to answer many questions because she wasted police time and money, writes Sara Chohan.
Thousands of dollars of tax payers money was spent looking for her. I am happy that she is alive and well, however this whole drama requires an explanation, the family has to come clean on what really happened, writes another Facebook user, Ali Sharif.
Khan went missing on Dec.16 from the University of Kansas Edwards Campus, where she was last seen sitting at an outdoor picnic table.
Her disappearance was covered extensively by national media and went out on Twitter and Facebook. Khan's husband appeared on Good Morning America, where he claimed his wife had been kidnapped, which accelerated the search process.
On Wednesday the police called the family and reported that Aisha was found safe and unharmed, but gave no further information about what had caused her weeklong disappearance. Many are still baffled and waiting for answers.
© Copyright IBTimes 2023. All rights reserved.