Aishwarya Rai Bachchan's Baby: Amitabh Says 'Beti B Looks Like Her Mother'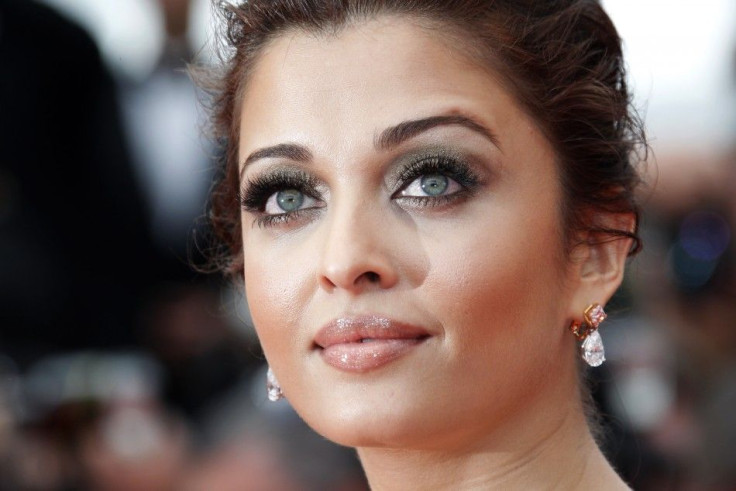 Aishwarya Rai Bachchan was finally discharged from the Seven Hills hospital Tuesday afternoon, a week after she gave birth to a baby girl.
Father-in-law, Amitabh Bachchan, mother Vrinda Rai and husband Abhishek Bachchan accompanied Aishwarya and the newborn baby home.
Amitabh Bachchan looked quite excited as he carried the baby home, covered in a small pink quilt, as per the family tradition. Abhishek drove the car to their former residence, Pratiksha, to pay respect to Amitabh's late parents, and then proceeded on to Jalsa, the present home, where the newest member was given a grand welcome by the grandmother, Jaya Bachchan.
The Bachchans called a press conference at their ABCL office in Juhu, a western suburb in Mumbai, after reaching home with Aishwarya and the baby.
Amitabh thanked the media and said, You had promised that you would stay away and you did that. My family is grateful to you. It was a very private moment for the family.
Today, we brought daughter home. We are very happy. Aishwarya and her daughter are all well and in good health. Life changes when a new life comes to your house," he added.
We first took her to Pratiksha because that is our first home. After taking blessings from my ma and babuji (Amitabh's parents), we have come to Jalsa, Amitabh said.
When asked about the features of the baby, Amitabh said, I think the child looks like Aishwarya but as you know, a child's face changes every day. Still, I want to believe that she has Aishwarya's face.
Meanwhile, Abhishek has asked his fans on Twitter to suggest some names starting with letter 'A' for their daughter.
© Copyright IBTimes 2023. All rights reserved.