Alcoa Inc. (AA) Downside Risk Remains Despite Soaring Shares On Surprise 1Q Profit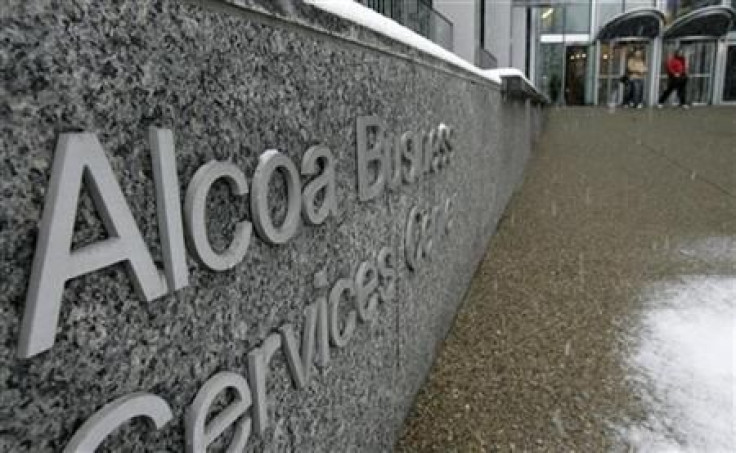 Shares of Alcoa Inc. (NYSE: AA) surged more than 8 percent Wednesday after the U.S. aluminum giant kicked off the Wall Street earnings season with an unexpected profit as it cut costs and improved productivity.
However, analysts cautioned that Alcoa's better-than-expected earnings results were driven by very strong performance in its downstream business segments due to cyclical recoveries in key transportation end markets, including aerospace, automotive and heavy truck. This partially offset a weakness in upstream segments, which continues to pose challenges for Alcoa this year.
Nomura Securities reiterates a Natural on Alcoa and assigned a price target of $12 a share. It also said Alcoa's full-year earnings are unlikely to move about $1 a share until 2014.
We see the aluminum market generally oversupplied over the next few years, and the key high margin cash cow for Alcoa, the Alumina division, is now struggling with an oversupplied smelter grade alumina market and per unit cost pressures from rising energy prices and a lower production base, Nomura Securities analyst Curt Woodworth, wrote in a note to clients.
The New York-based industry bellwether is widely watched as a barometer for economic activity.
Alcoa said it earned $94 million, or 9 cents a share, in the first quarter, making a turnaround from the fourth quarter, when it lost $191 million, but falling 70 percent below net income of $308 million, or 27 cents a share, it posted in the year-ago period.
Analysts surveyed by Thomson Reuters had predicted a loss of 4 cents a share. The beat came after Wall Street's forecasts went into free-fall mode since November 2011. Analysts lowered their estimates on Alcoa's earnings from 2 cents a share in November, to 1.2 cents per share a month later, and then to a loss of 4 cents a share in January.
Alcoa trimmed its aluminum demand outlook for China by one percentage point, but kept its forecast for global demand growth at 7 percent. In 2011, global primary aluminum consumption grew by 10 percent.
Alcoa now anticipates China's aluminum demand to grow by 11 percent in 2012, down from the 12 percent it projected in early January.
Until recently, aluminum prices have been supported in 2012 by demand strength in China, Woodworth said.
We remain concerned that China's strong consumption patterns so far in 2012 are unsustainable as strong completion rates for property develop mask the decline in new starts and weak sell through, Woodworth said, adding that about 45 percent of total aluminum consumption in China is accounted for by the construction sector.
China's property sales will reach a trough of a 30 percent decline year-on-year in June 2012, resulting in weaker construction activity in the second half of 2012 as inventory is worked down, according to Nomura.
Just prior to releasing its earnings, Alcoa announced it will reduce its annual total alumina production capacity by 2 percent this year, aimed at matching output with its plans to reduce smelter capacity amid a global oversupply that has hurt prices.
The move comes after a drop in prices of alumina, a key ingredient for aluminum production, to levels where some of the world's highest-cost refineries wouldn't be profitable. Spot alumina prices in March fell to about $315 per ton, down from above $400 at the end of last year, while aluminum prices slumped almost 20 percent in a year.
The cuts are targeted at the Atlantic region, which represents about half of the company's global refining capacity of 18 million tons per year.
Alcoa Inc. (NYSE: AA), which has seen its shares fall 43.5 percent from a year ago, gained 7.8 percent in Wednesday's mid-day trading, to $10.05 a share.
© Copyright IBTimes 2023. All rights reserved.