Alec Baldwin Says He 'Didn't Pull The Trigger' In Fatal 'Rust' Set Shooting
KEY POINTS
Alec Baldwin sat down with George Stephanopoulos for his first interview since the deadly Oct. 21 shooting
Baldwin said in a preview of the interview that he "didn't pull the trigger" on the gun that killed Halyna Hutchins
Stephanopoulos said his interview with Baldwin, airing Thursday, was "the most intense" of his ABC career
Alec Baldwin has claimed that he never pulled the trigger of the gun that killed director of photography Halyna Hutchins on the set of his movie "Rust."
Baldwin, 63, sat down with George Stephanopoulos for his first interview since the deadly shooting that occurred on Oct. 21.
In a preview of the hourlong sit-down released by ABC News Wednesday, the actor appeared emotional as he talked about Hutchins, the cinematographer who worked on "Rust," describing her as someone who was loved and admired by those who had worked with her.
When Stephanopoulos pointed out that it "wasn't in the script for the trigger to be pulled," Baldwin said that the "trigger wasn't pulled" and that he "didn't pull the trigger."
"I would never point a gun at anyone and pull a trigger at them. Never," Baldwin told the ABC anchor, before saying that he had "no idea" how a bullet made its way into a gun that was intended to be a prop on the set of the Western film.
"Someone put a live bullet in a gun," the actor said. "A bullet that wasn't even supposed to be on the property."
In the interview, which airs Thursday, Baldwin will also answer why he's speaking out now, how he believes the shooting occurred and how he responds to actors such as George Clooney, who say they always check guns on set before filming.
It was not clear when the interview was conducted. An Oct. 27 affidavit released by investigators indicated that Baldwin fired the weapon that struck Hutchins and director Joel Souza on the "Rust" set — on Bonanza Creek Ranch in Santa Fe County, New Mexico — during rehearsal for the movie on Oct. 21, according to USA Today. Souza was released from the hospital shortly after being injured during the incident.
Assistant director Dave Halls grabbed one of three prop guns that the film's armorer, Hannah Gutierrez-Reed, had set up on a gray cart, declared it to be a "cold gun" — meaning that it had no live ammunition inside and was safe to handle — and handed it to Baldwin, The New York Times reported, citing an affidavit from the Santa Fe County sheriff's office.
Twitter users reacted to the preview of Baldwin's upcoming interview, as well as his claim that he didn't pull the trigger on the prop gun.
"That's not how guns work, Alex (sic). They cannot fire without pulling the trigger. And the trigger is hard to pull back so it doesn't just fire by accident. [This] makes no sense at all," one person commented.
"Baldwin, in his mind, is convincing himself he didn't pull the trigger!? Sorry, a firearm doesn't just go off by itself. It takes something or someone to pull the trigger," another wrote, before quoting Newton's third law of motion, "For every action, there is an equal and opposite reaction."
One Twitter user, however, wrote, "Firearms can go off by themselves. When dropped, for example. Or when faulty. If he says he didn't pull the trigger, I'm inclined to accept his word."
Speaking about the one-hour special, Stephanopoulos told "Good Morning America" Wednesday that his interview with Baldwin was "the most intense" of his ABC career, Deadline reported. He described Baldwin as "devastated" but said the actor "answered every question."
Baldwin's interview with Stephanopoulos airs Thursday at 8 p.m. EST on ABC, streaming the next day on Hulu.
ABC News also announced earlier that a two-hour "20/20" special focusing on the deadly shooting will air on Dec. 10 at 9:01 p.m. EST on ABC. It will feature clips from Baldwin's interview.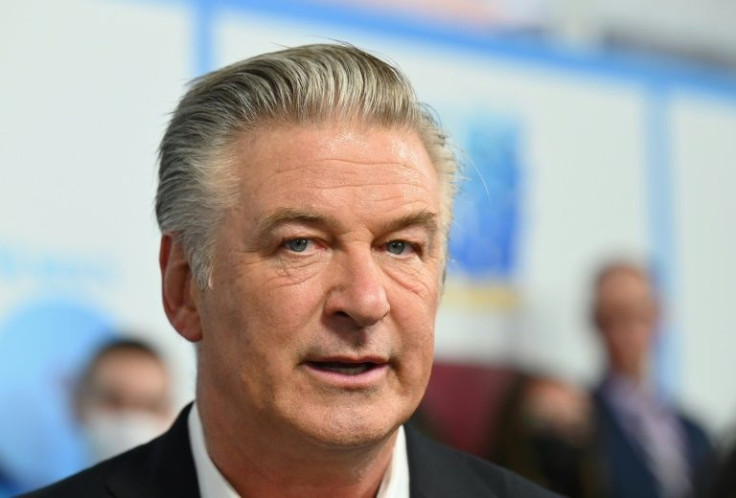 © Copyright IBTimes 2023. All rights reserved.