Alexandria Duval Trial: Everything We Know About Woman Accused Of Murdering Twin By Driving Off Cliff
The trial for a woman accused of murdering her twin sister by driving their car off a cliff was expected to come to a close Thursday. Alexandria Duval, 39, was charged with second-degree murder in the death of her sister, Anastasia Duval.
Alexandria Duval pleaded not guilty to the charges, maintaining that the crash was an accident. Prosecutors, however, said the crash was deliberate and purposeful.
Here's what we know so far about the case.
Alexandria Duval and Anastasia Duval were born Alison Dadow and Ann Dadow, respectively, in upstate New York. The pair moved to Florida and later Utah where they owned yoga studios. The twins moved to Hawaii, where the crash occurred, in 2015.
Alexandria Duval was driving an SUV with her sister, Anastasia, in the passenger seat in Hawaii May 26, 2016, when the car plunged 200-feet over a cliff. Alexandria survived, with serious injuries, though her twin sister did not.
Alexandria was first arrested but released after a judge found no probable cause to hold her for a murder trial. She was later indicted by a grand jury and charged with second-degree murder, the trial for which started Monday.
Alexandria pleaded not guilty to the charges. She told the judge in the trial Wednesday that she wished not to testify.
Witnesses testified that they heard or saw the twins fighting in the car prior to the crash. Chad Smith, who drove past the twins on the highway, said that although he couldn't hear anything, he saw them fighting and was forced to swerve out of the way to avoid them.
One witness, Cecelia Kupau, testified she heard Alexandria yell "'Call the psychiatrist, I need a psychiatrist,'" before the crash.
Maui Deputy Prosecuting Attorney Emlyn Higa alleged that the crash was intentional and alleged the car sped up, no brakes were applied and the vehicle swerved sharply and quickly to go over the cliff.
Defense attorney Birney Bervar maintained the crash was an accident and said Anastasia was "violently" pulling her sister's hair and "jerking her head over the passenger side seat" before the car plunged over the cliff.
Frederico Bailey, who was dating Anastasia Duval at the time of her death, testified that Alexandria dressed up as her late sister and tried to flirt with him just days after her death. "She began cuddling up on me," he said. "It seemed like she was flirting with me. She sat down beside me really close and lay her head on my shoulder. She put on Anastasia's clothes. I started talking to her about what happened, she avoided answering any of my questions."
Bailey also testified that the twins "fought like men" often, throwing punches with what seemed like "martial arts training," according to ABC News.
Closing arguments were expected to occur Thursday afternoon after the defense rested its case, Maui Now reported.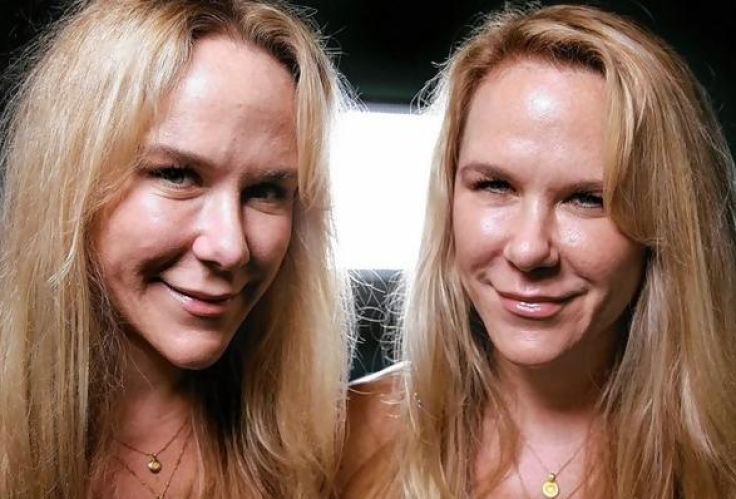 © Copyright IBTimes 2022. All rights reserved.
FOLLOW MORE IBT NEWS ON THE BELOW CHANNELS