Alexandria Ocasio-Cortez: Rep. Yoho Has 'No Remorse' For Using 'Abusive Language' To a Woman
KEY POINTS
The New York Democrat criticized Rep. Ted Yoho for his apparent lack of an apology for the altercation and alleged derogatory language he used towards Ocasio-Cortez
Yoho spoke before the House on Tuesday, apologizing for any misunderstanding but did not apologize for his language or mention Ocasio-Cortez by name
Other Democrats in the House echoed Ocasio-Cortez, saying Yoho needed to give his colleague "a real apology" for the altercation
Rep. Alexandria Ocasio-Cortez, D-NY, attacked her Republican colleagues in an impassioned speech Thursday, taking aim at Rep. Ted Yoho, R-Fla., for what she called a "verbal assault" on Monday and not directly apologizing for the altercation when speaking before the House on Tuesday.
"I do not need Rep. Yoho to apologize to me," Ocasio-Cortez said during her speech. "Clearly he does not want to. Clearly, when given the opportunity, he will not. And I will not stay up late at night waiting for an apology from a man who has no remorse over calling women and using abusive language toward women."
The altercation on Monday took place on the steps of Capitol Hill as the two representatives were leaving. Ocasio-Cortez says Yoho confronted her and began berating her because of comments that poverty and unemployment during the coronavirus pandemic helped contribute to New York City's rising crime rate. It continued for a few moments before Yoho started walking away. jThat's when a reporter for The Hill said he called her a "f***ing b**ch."
It sparked near immediate backlash toward Yoho, who was asked by several members of the House to apologize.
Yoho spoke before a largely empty House chamber on Tuesday, saying he was sorry for the "abrupt manner of the conversation I had with my colleague from New York." However, he denied calling Ocasio-Cortez a derogatory name and did not mention her by name in his statement.
"Having been married for 45 years with two daughters, I'm very cognizant of my language," Yoho said Tuesday. "The offensive name-calling, words attributed to me by the press were never spoken to my colleagues, and if they were construed that way, I apologize for their misunderstanding."
Ocasio-Cortez took particular umbrage with this statement during her speech.
"Having a daughter does not make a man decent," Ocasio-Cortez said. "Having a wife does not make a decent man. Treating people with dignity and respect makes a decent man. And when a decent man messes up, as we all are bound to do, he tries his best and does apologize."
Several other Democrats in the House such as Judy Chu, Pramila Jayapal, and Ayanna Pressley echoed Ocasio-Cortez's words and demanded "a real apology" from Yoho.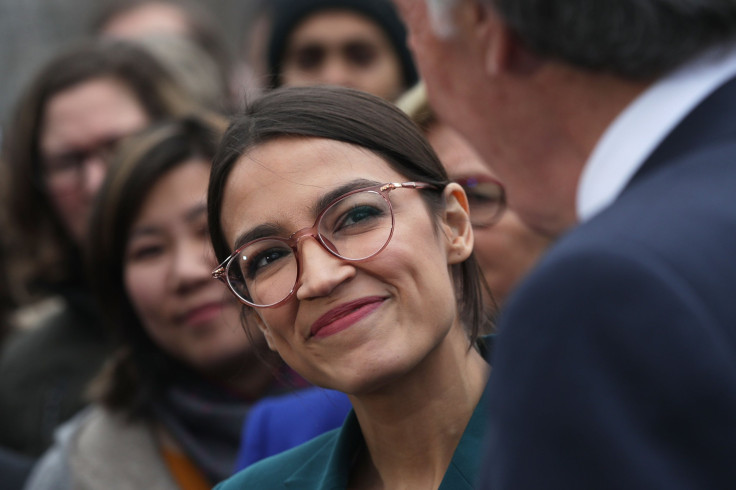 © Copyright IBTimes 2023. All rights reserved.